As a trained and Certified Staging Professional — I know what buyers want and my role is to make sure YOU get the maximum equity out of your home by staging it so that it is attractive to todays buyer, BEFORE the for sale sign goes up!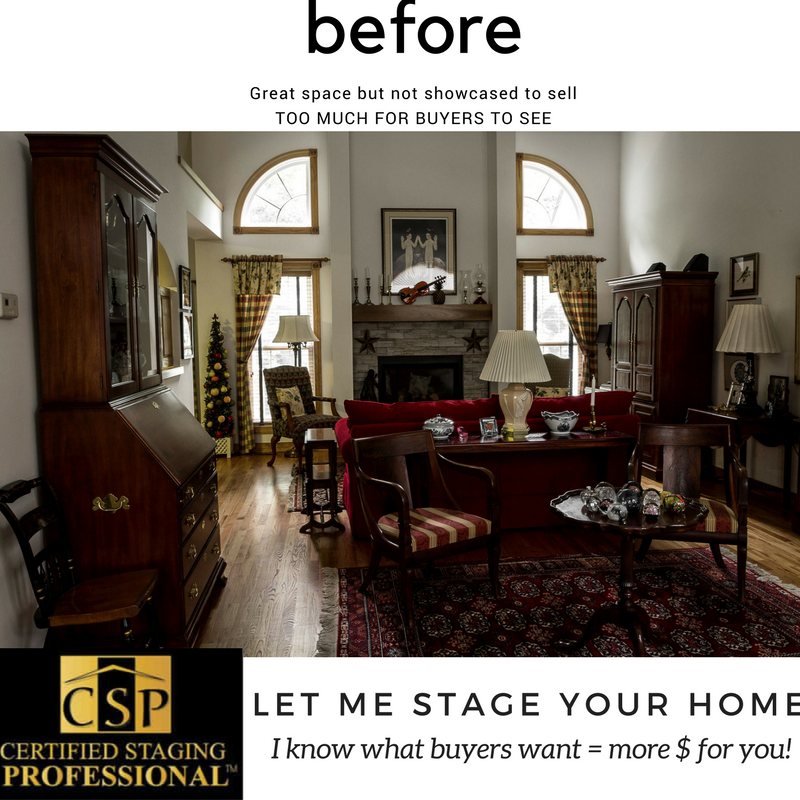 The first goal is to get AMAZING PICTURES to get people to your home. Once they are there we want them to fall in love with it. A home, especially a well showcased home evokes a feeling when a person walks into it. Psychologically, we buy because of a feeling – its proven. We feel its spacious and clean and can envision ourselves in the space.
Its my role to showcase your homes best features and allow buyers to see themselves in it. I will prepare a report on the condition of your home as well as recommendations to improve the condition, and/or adjust the way your home looks -so it is ready to sell for TOP DOLLAR! I assure you, when a home is staged well, it will bring in more buyers and more money!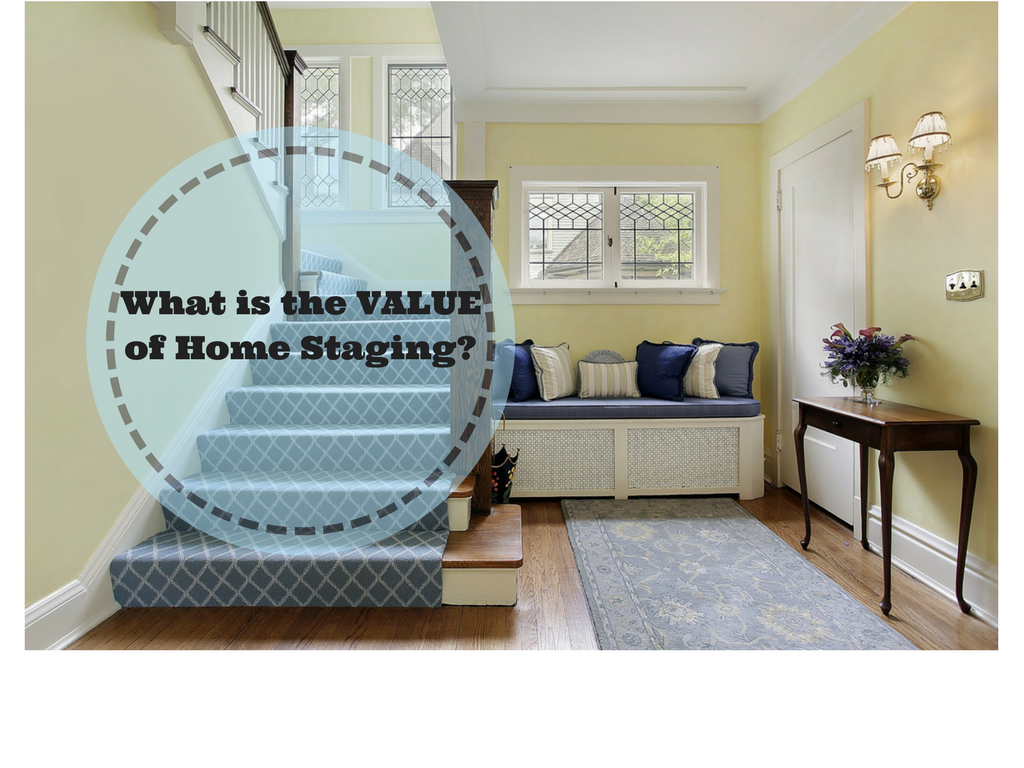 59% of Agents said home staging increases the dollar value a seller receives
39% of Agents said it greatly decreased the time on market. It does not look good when a home has been sitting on the market. People begin to wonder what is wrong with the home and will definitely come in with lower offers because of the number of days on the market.
29% of Agents said a staged home, increased the buyers offer by 1-5% . (that's A LOT of money when you are in the hundreds of thousands!)
21% of Agents said a staged home increased offers by 6-10%
23% of Agents said that a staged home decreases listing time
When you are talking about your BIGGEST INVESTMENT you owe it to yourself to have it prepared and showcased to get top dollar for it! A little time and money before the FOR SALE sign goes up will protect and maximize the equity in your home.
Having a REALTOR who is a CERTIFIED STAGING PROFESSIONAL as well — is an incredible asset to you!
I offer complimentary consultations to anyone who lists their home for sale with me. For other Realtors OR homeowners working with another agent, I charge $200 for my consultation which includes a handbook and full report on condition of the property and recommendations.
Interested to learn more?
There are 3 steps involved in working with me for home staging.
1) CONSULTATION: This involves me attending the property and analyzing every room for the condition, function and feeling that it evokes. (Buyers buy based on an initial FEELING). My recommendations will be based around how we want the BUYER to feel when they enter your home, and each room in it. I will complete a Room Ready Handbook for you with recommendations for each room so you know what to do for the next steps.
After the consultation you will determine whether you want to fulfill the recommendations on your own or hire me to coordinate some or all of those recommendations
2) PREPARATION:This is where the work in the consultation gets completed. You will choose how much you want to complete. The fact that I am a Realtor as well as Certified Staging Professional, is a huge asset here! I have access to and will share with you current market statistics. I want you to get top dollar for your home, and secure the maximum equity in it. I can give you a very good idea of where your home fits into what buyers are paying for homes nearby so that you can make a decision on how much you are willing to invest so that you can acheive the most money at the sale.
I have a team of contractors that I work with and I can coordinate everything from renovations, painting, packing, removal of junk, and cleaning.
3) SHOWCASING: This is not done until Steps 1 & 2 are complete. Showcasing your home is the final step in getting it ready to hit the market. There are different levels of showcasing, and most of this is dependent on your budget.
Have you ever walked into a model home and dreamt you could make yours look like that, or you could afford to live in it? That is what showcasing does. Buyers buy houses that they want to live in based on the things they wish they had in their current home. Showcasing your home involves showing its best features and how it can be lived in. I showcase homes based on a Lifestyle technique.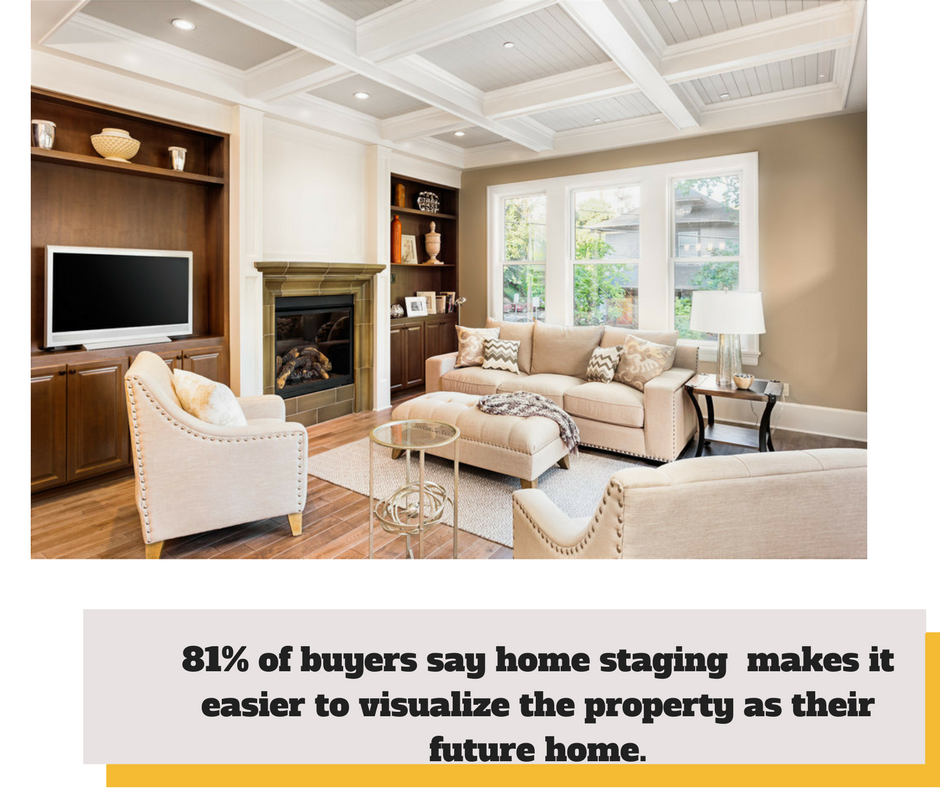 i) Work with what you have. I will re-arrange (or remove) furniture, remove some items, and add in accessories such as decor, art work, cushions, throws etc. You can BUY or RENT the accessories.
ii) Work with some of what you have, and BUY or RENT new furniture and accessories to add to what you have.
iii) BUY or RENT furniture and accessories for a vacant property. *Preparation of property is coordinated before showcasing.
*** I can work with your budget. Remember that your home is the biggest investment and your goal is to secure the equity in it by preparing it for the highest amount possible. Selling your home is so much more than placing a FOR SALE sign on the front lawn, and skipping the VALUABLE steps of staging your home will COST YOU SO MUCH MORE than the SMALL INVESTMENT up front.
Let's look at some Before and Afters!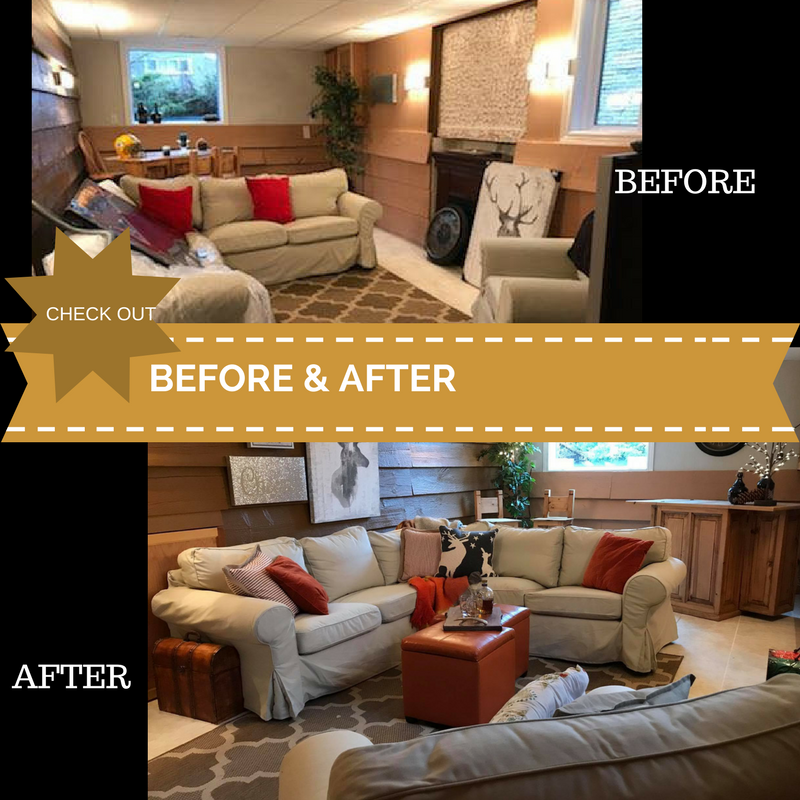 It's inevitable if you have little ones, its probably pretty evident when you walk in your house. Buyers buy based on how they feel when they walkin a home. A home that shows toys everywhere is not calming. It can evoke a feeling of not enough space. There is a place for toys in a home and a better way to store them when you are trying to sell. The living room is a main room and part of showcasing your home is to show what the home has and allow buyers to "feel" how they can experience each room.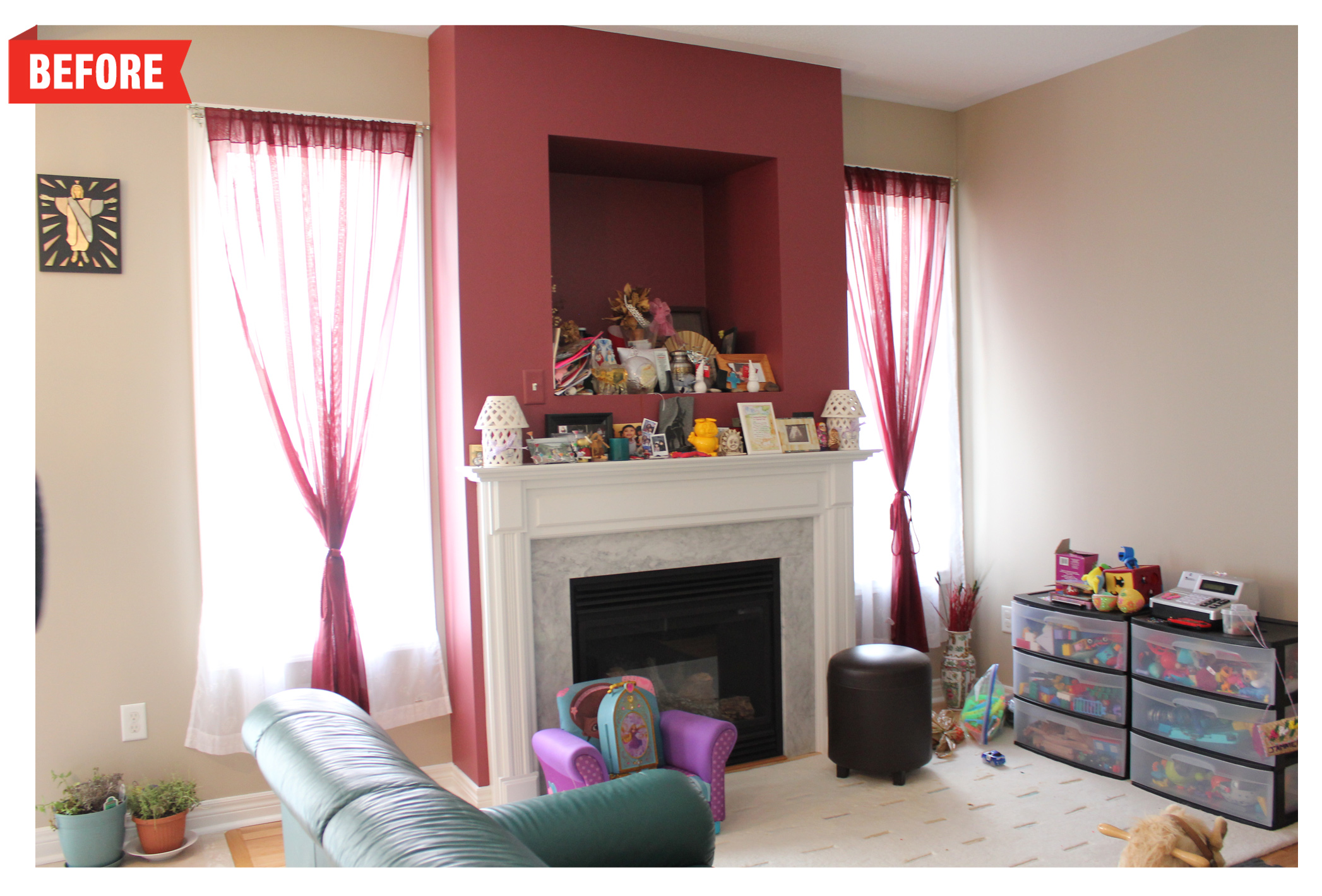 Changing the wall color to a more neutral color, changing the sheers, furniture and decor, brought this room from a cluttered child's play area to an inviting and relaxing space.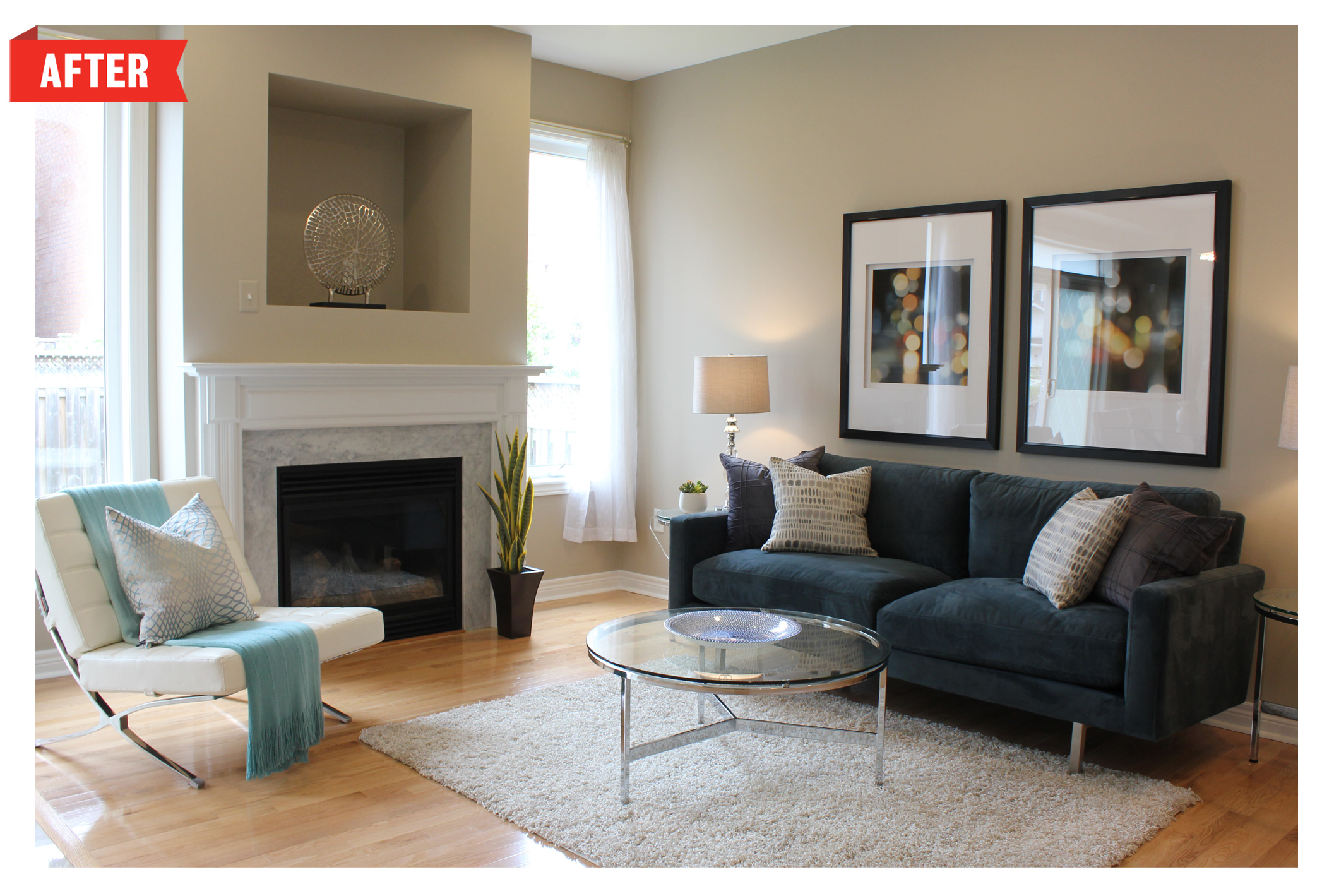 Before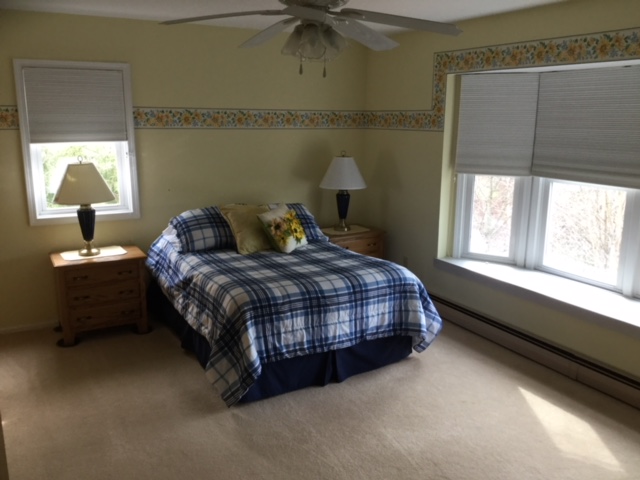 AFTER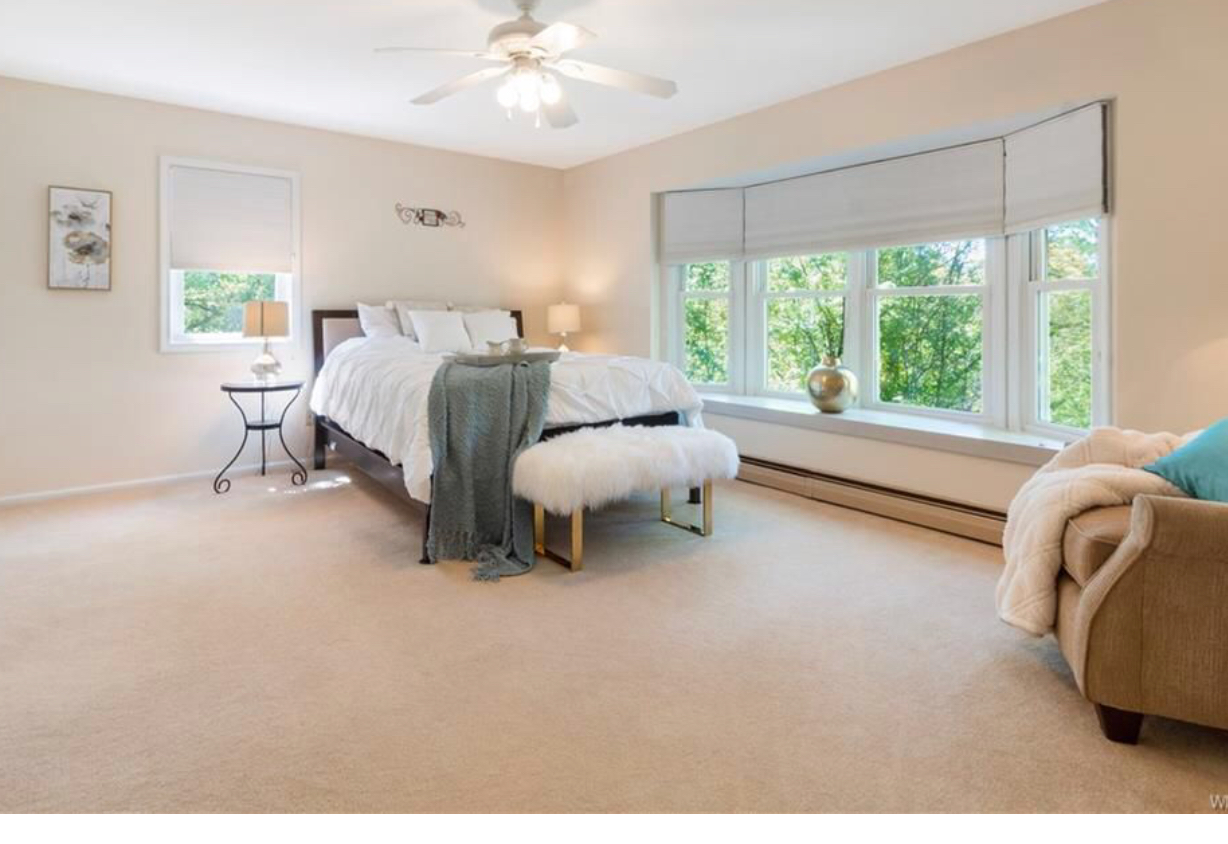 BEFORE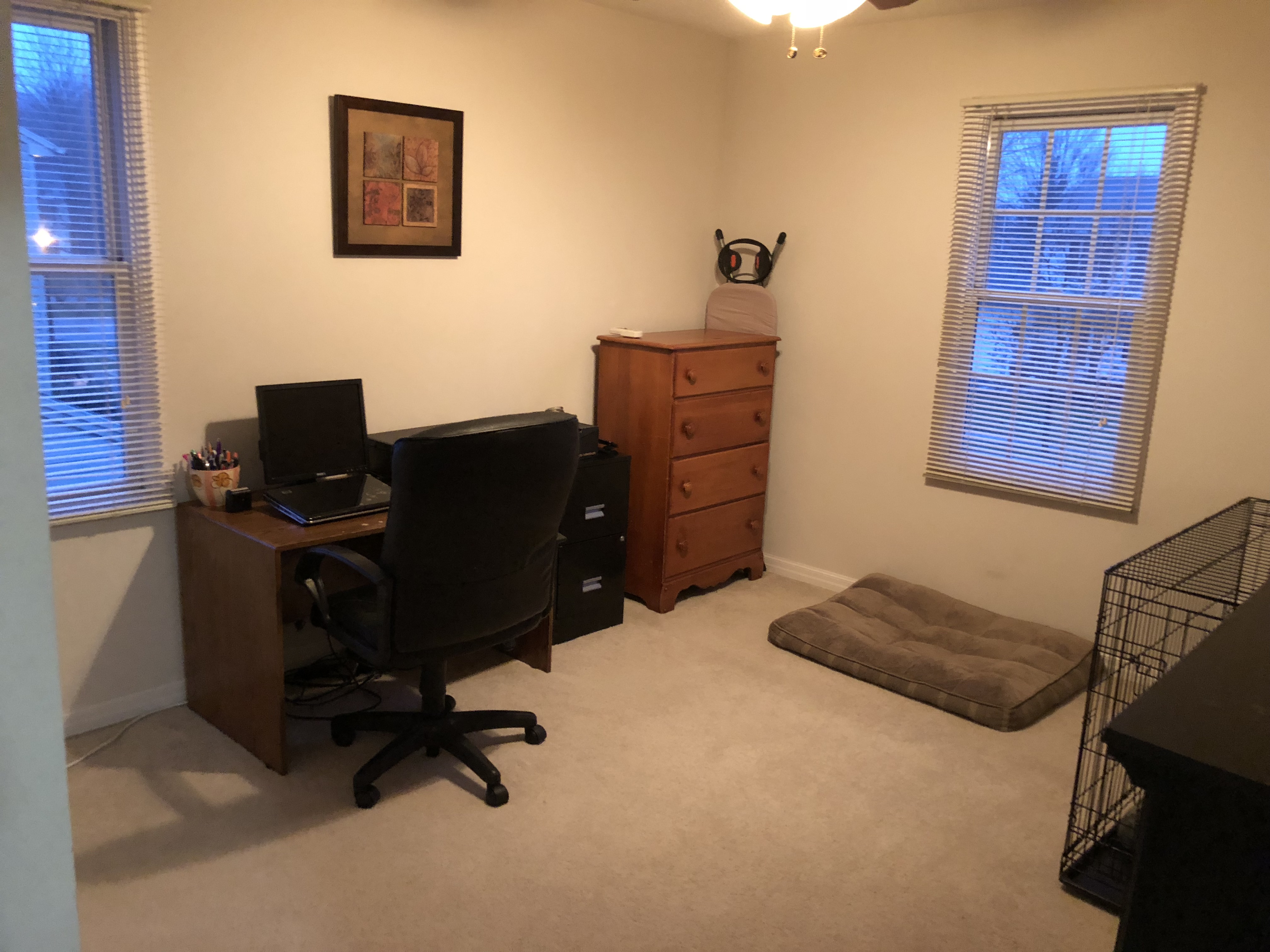 AFTER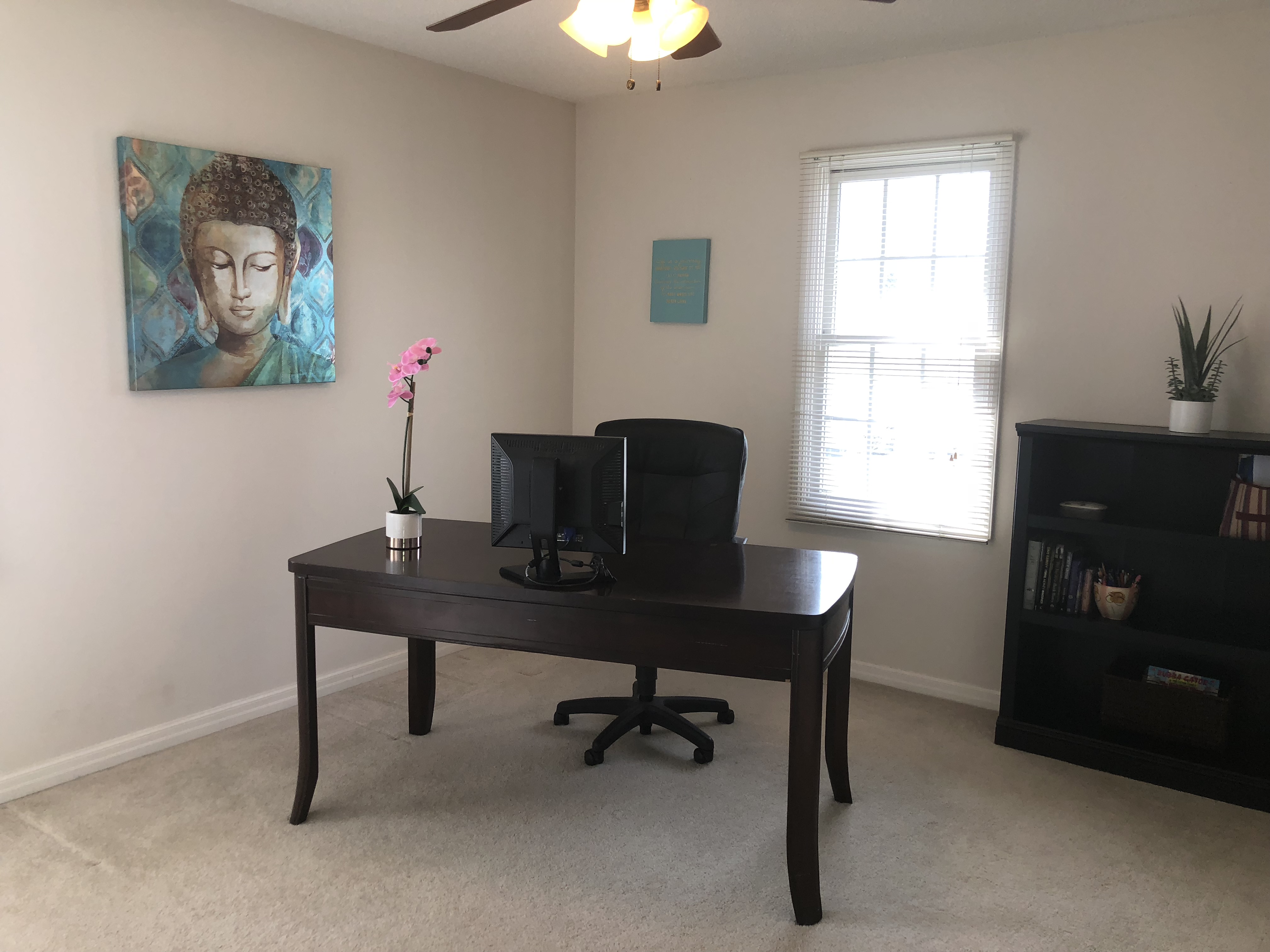 BEFORE –
Beautiful kitchen but the dark walls and the dark cabinets blendeded together and didn't allow the beauty to stand out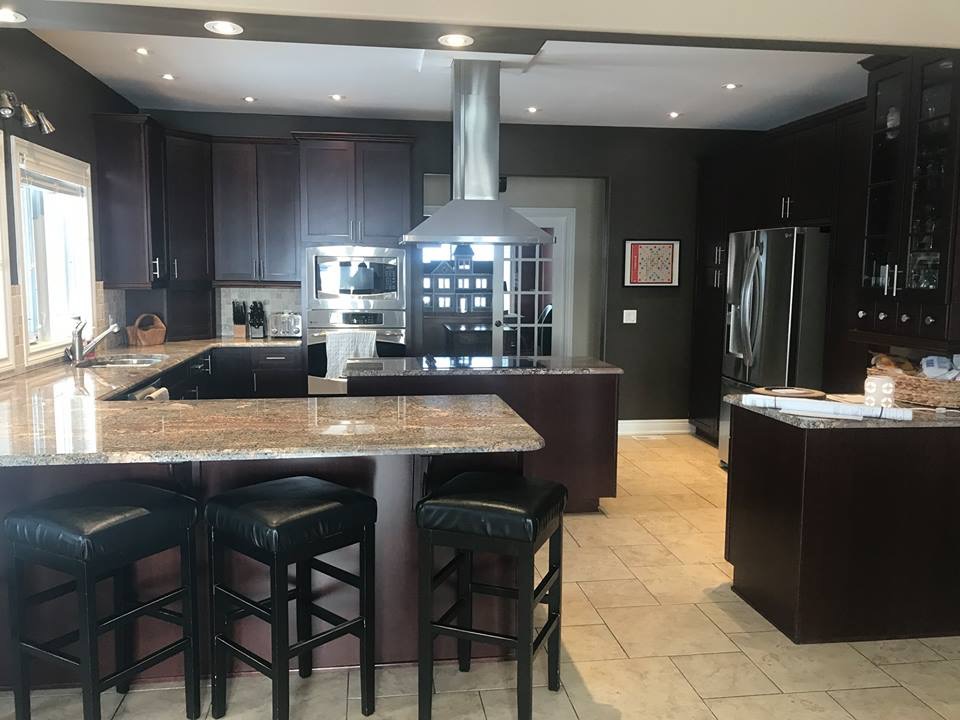 AFTER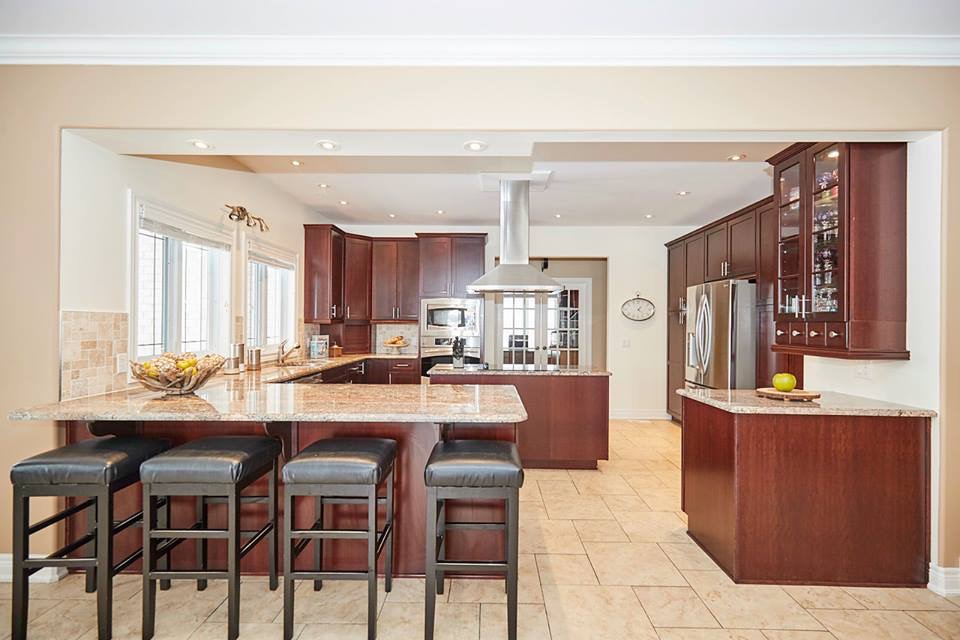 Just changing the color on the walls to a light color changes everything. Added a few accessories to the counter and VOILA — the kitchen is bigger, brighter and truly shows off how gorgeous it is!
BEFORE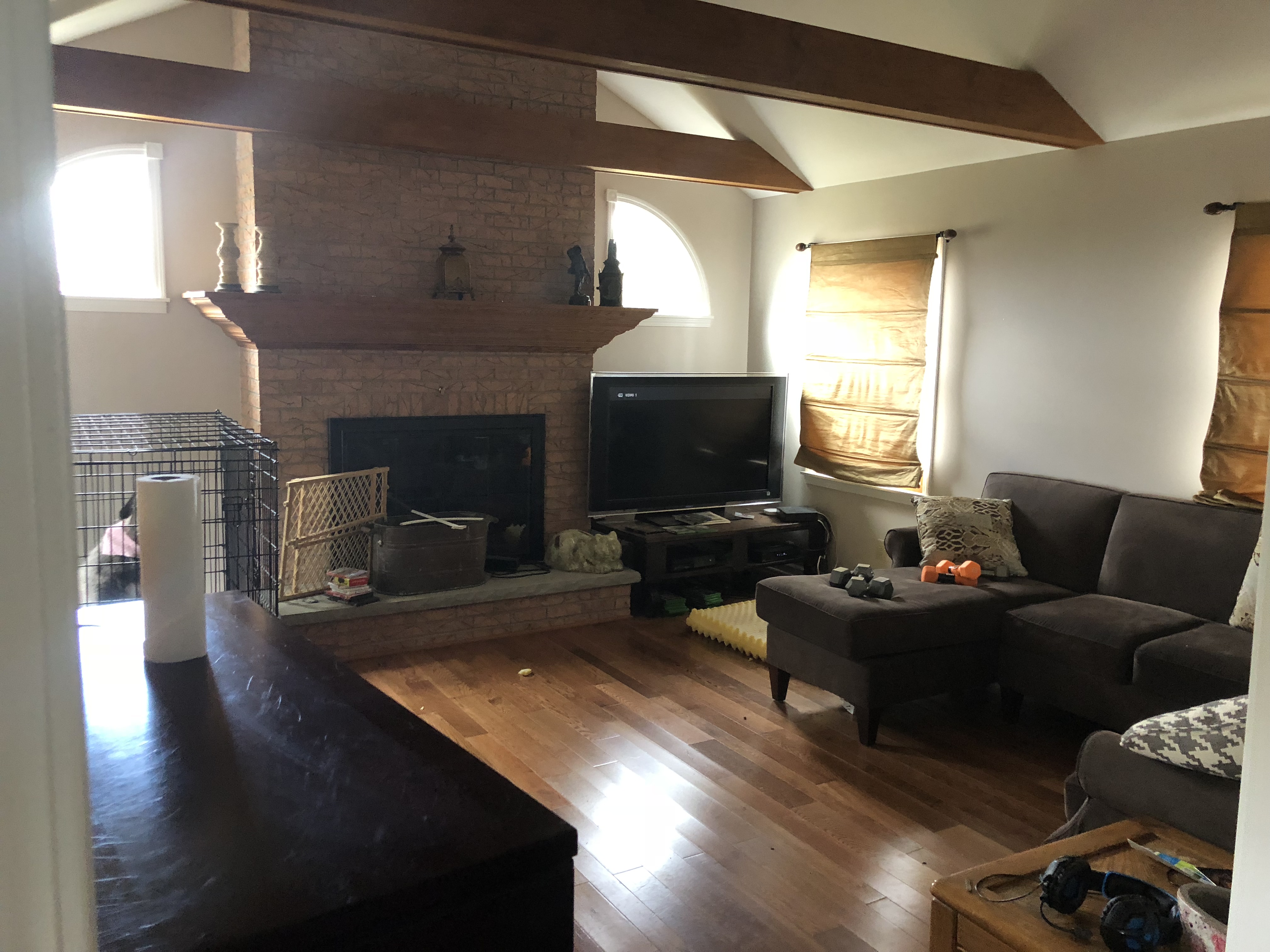 AFTER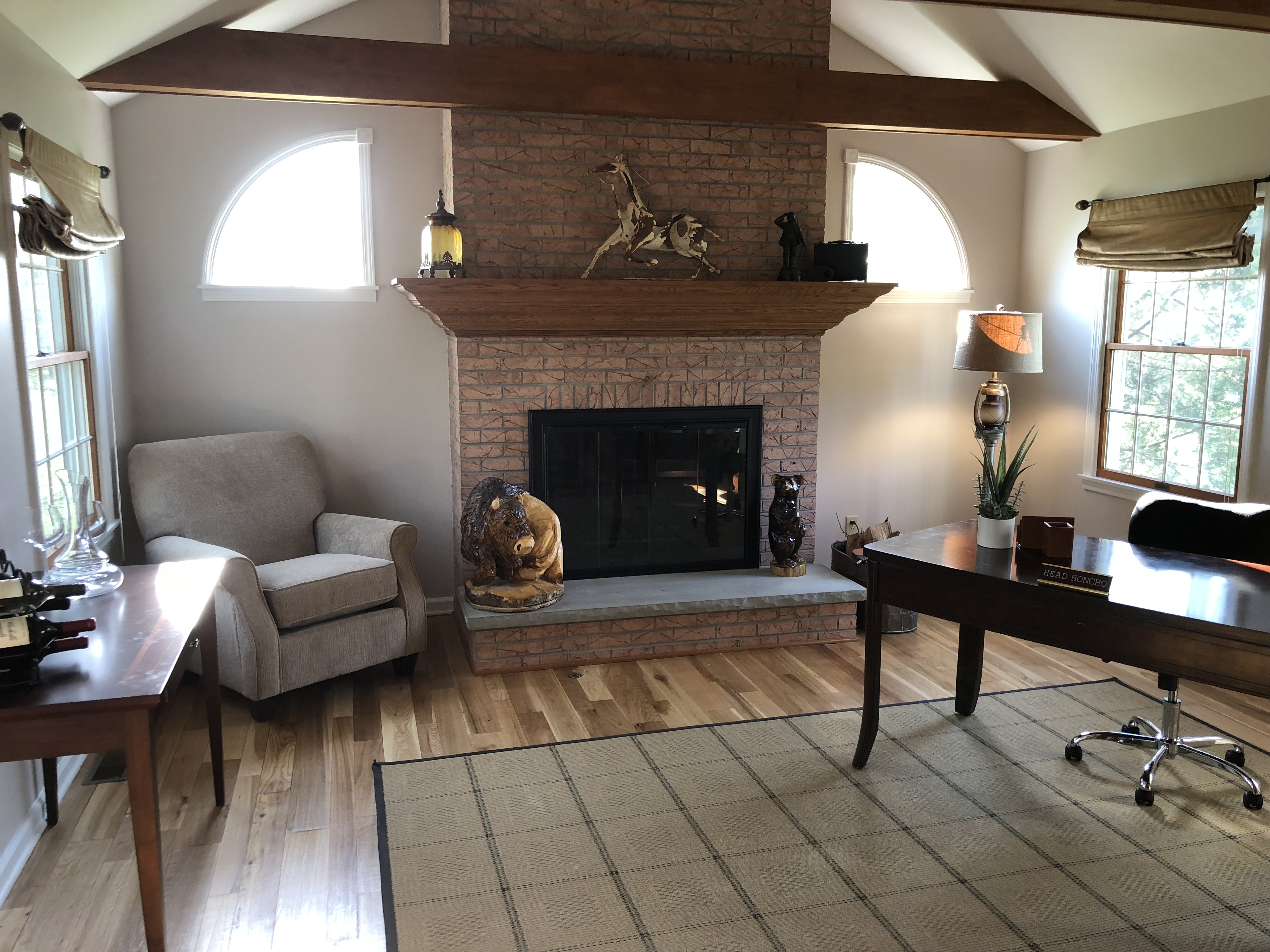 Before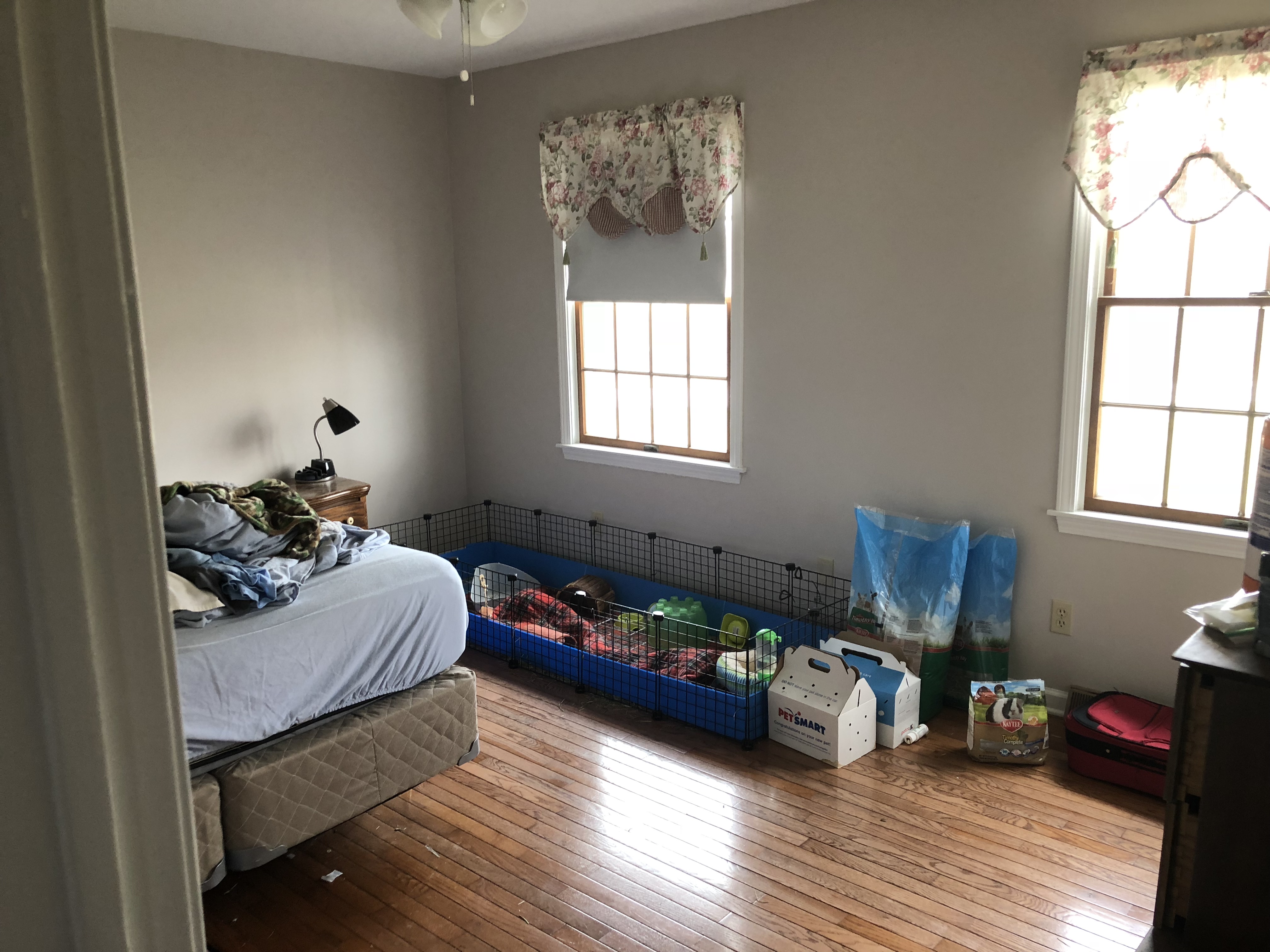 AFTER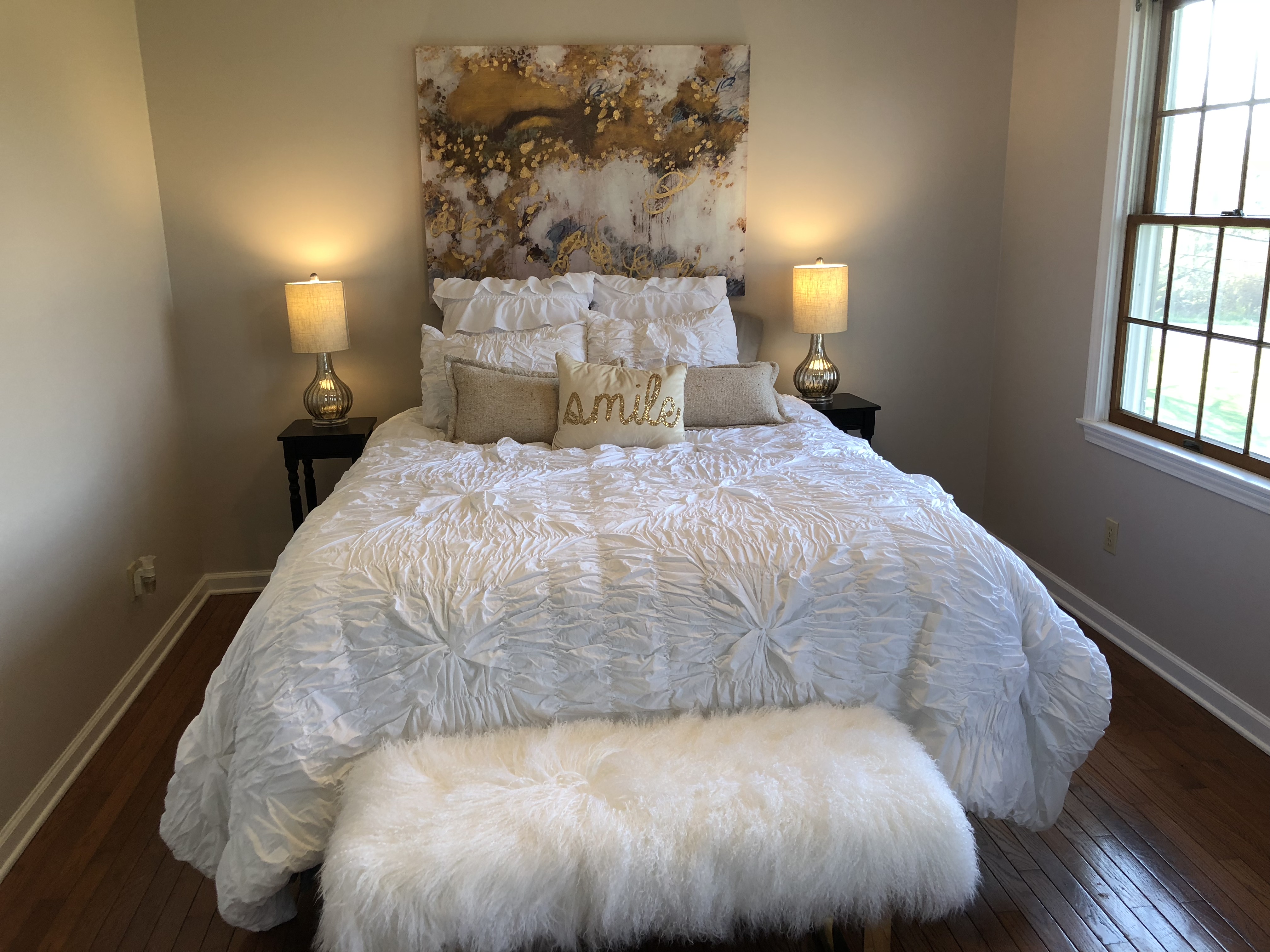 BEFORE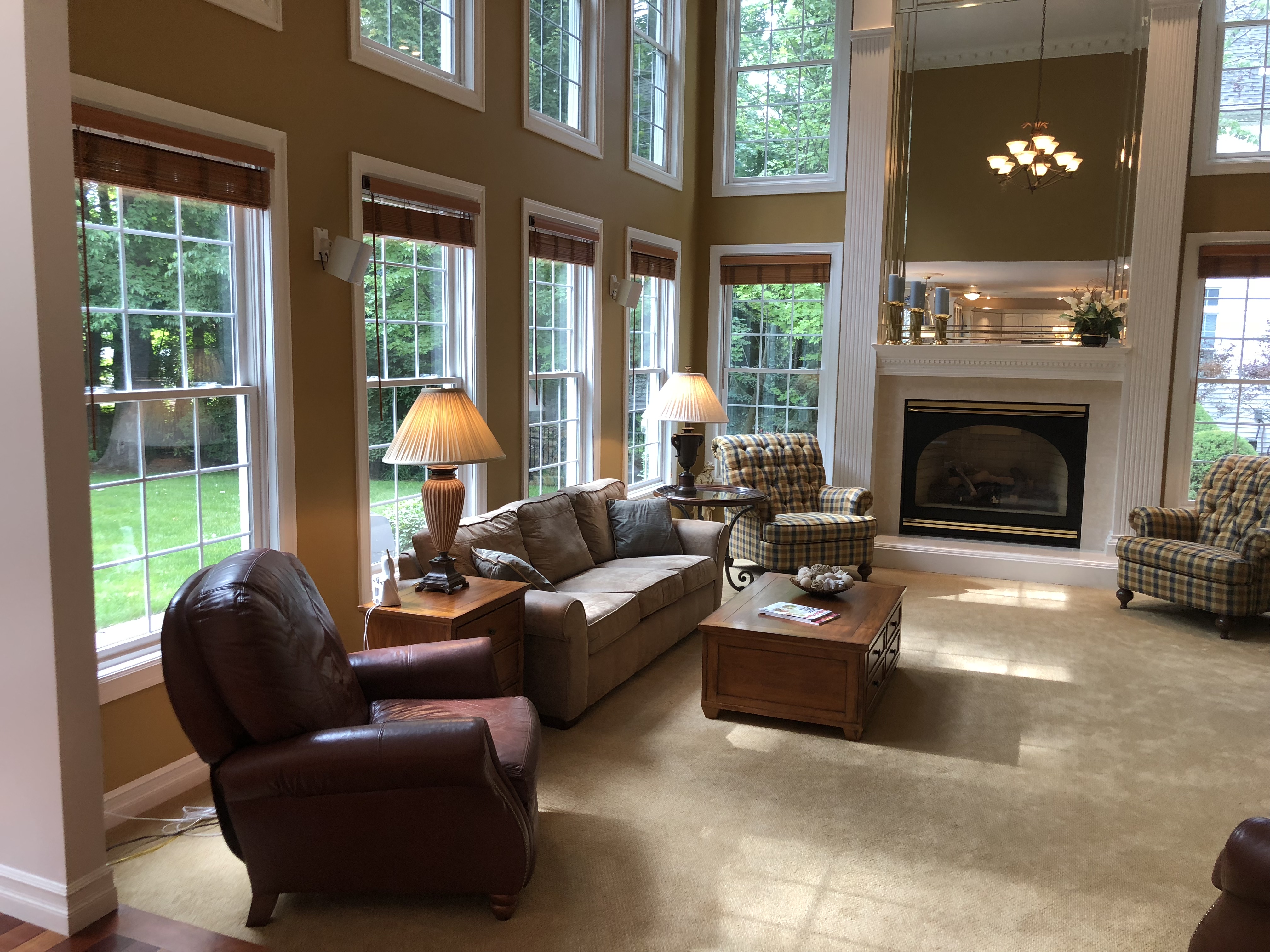 AFTER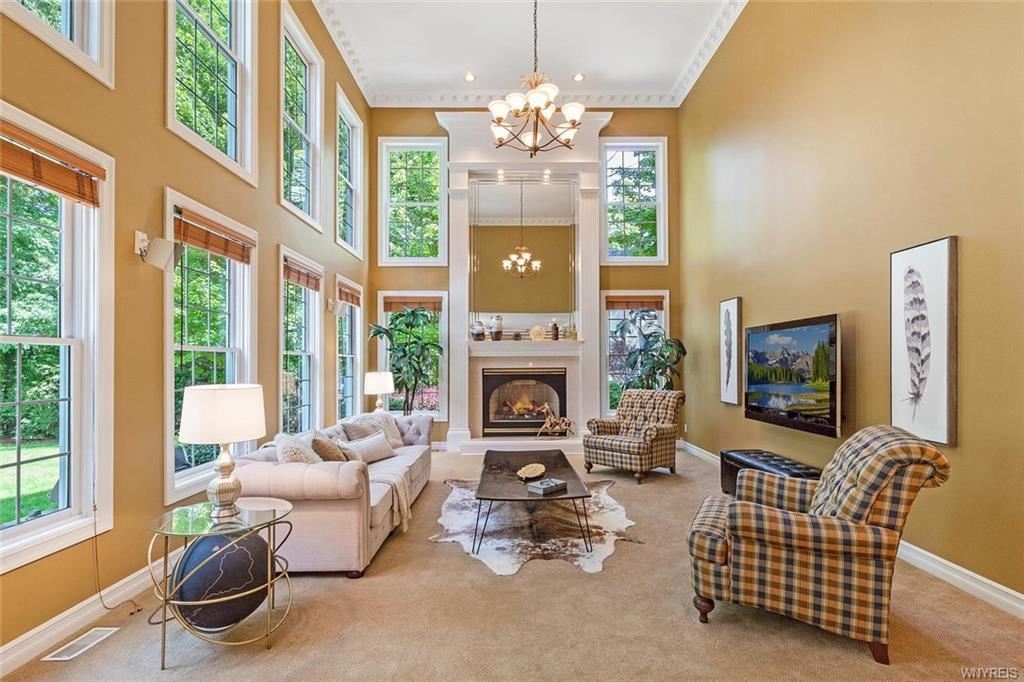 BEFORE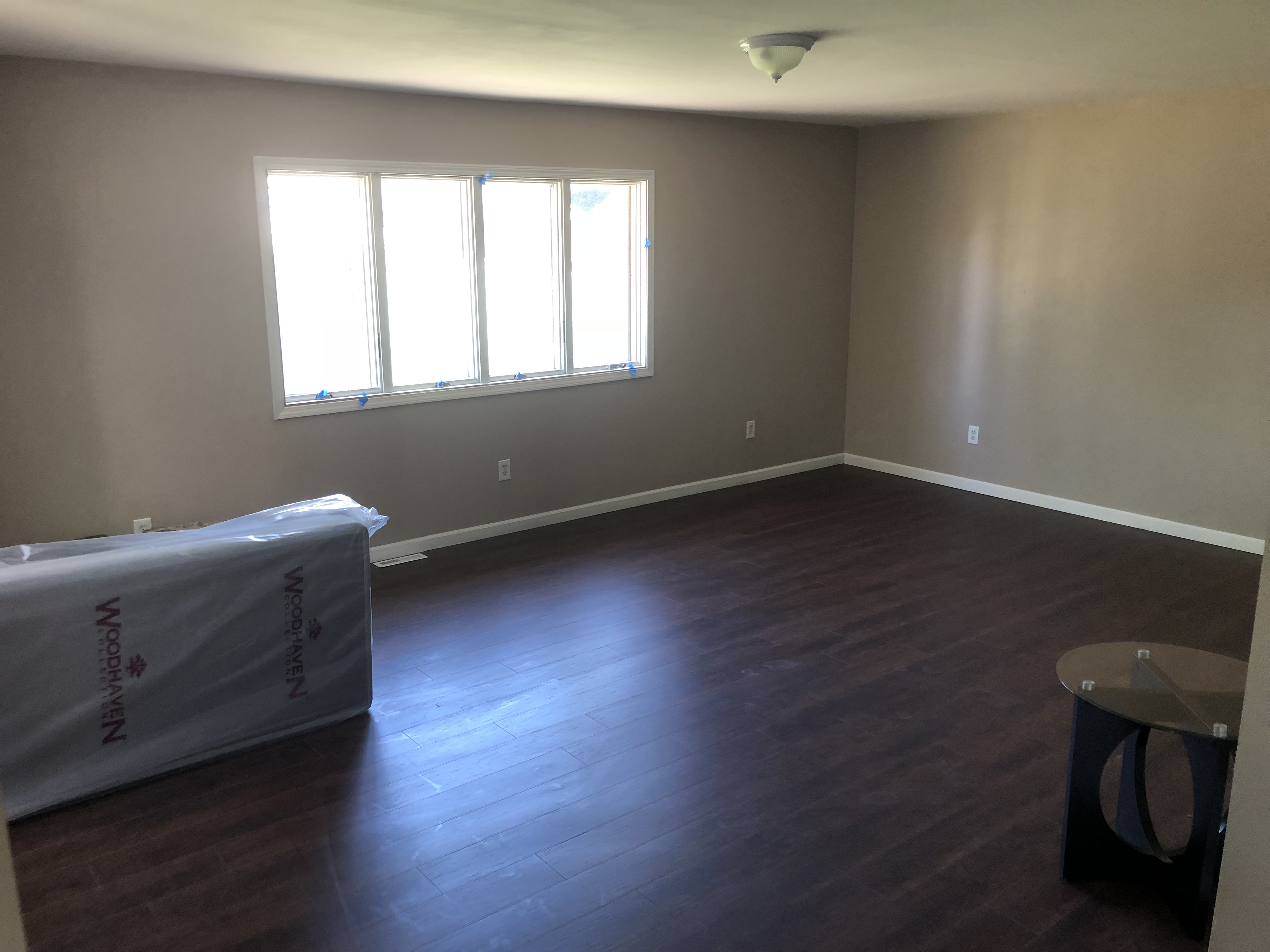 AFTER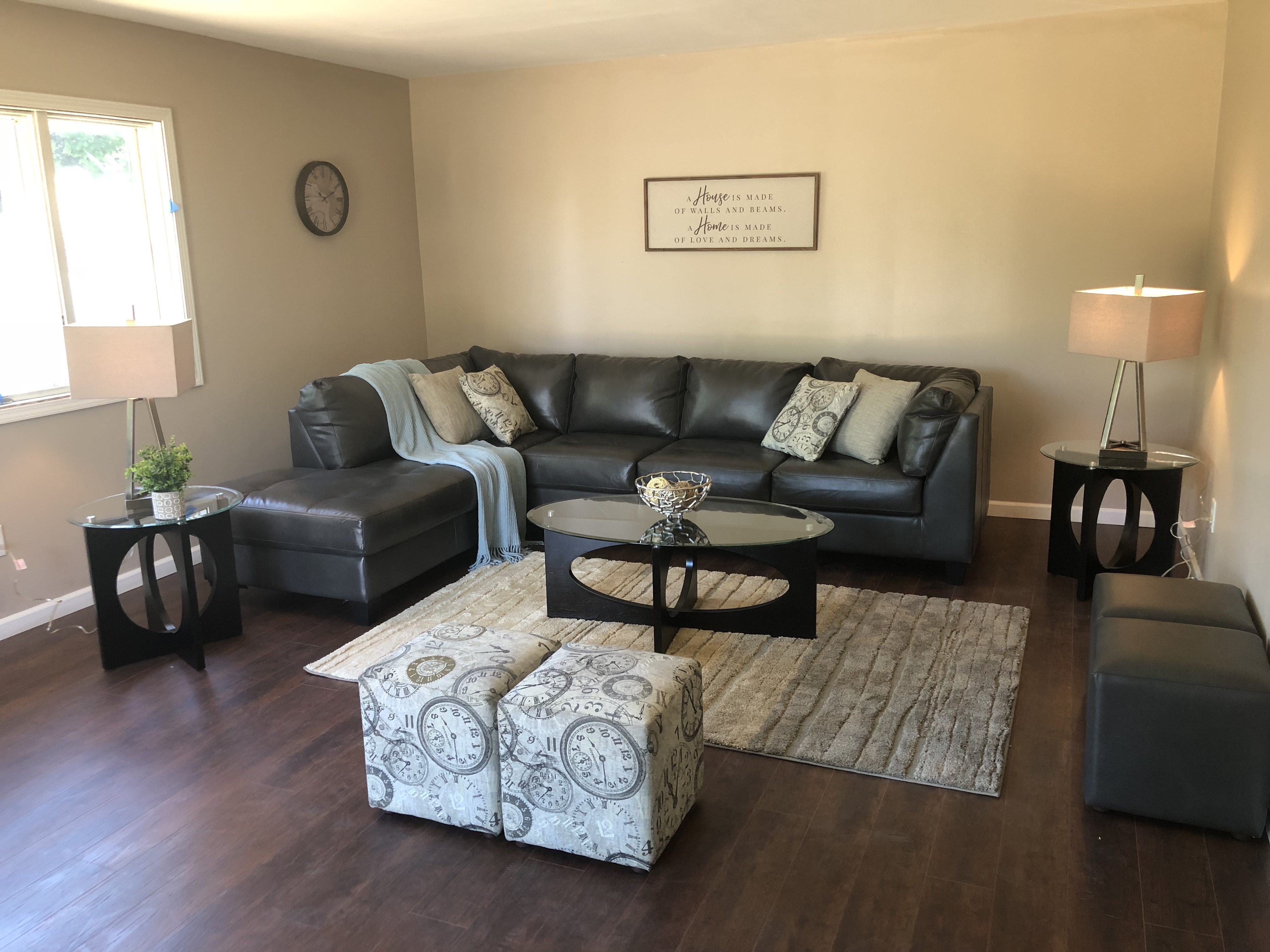 BEFORE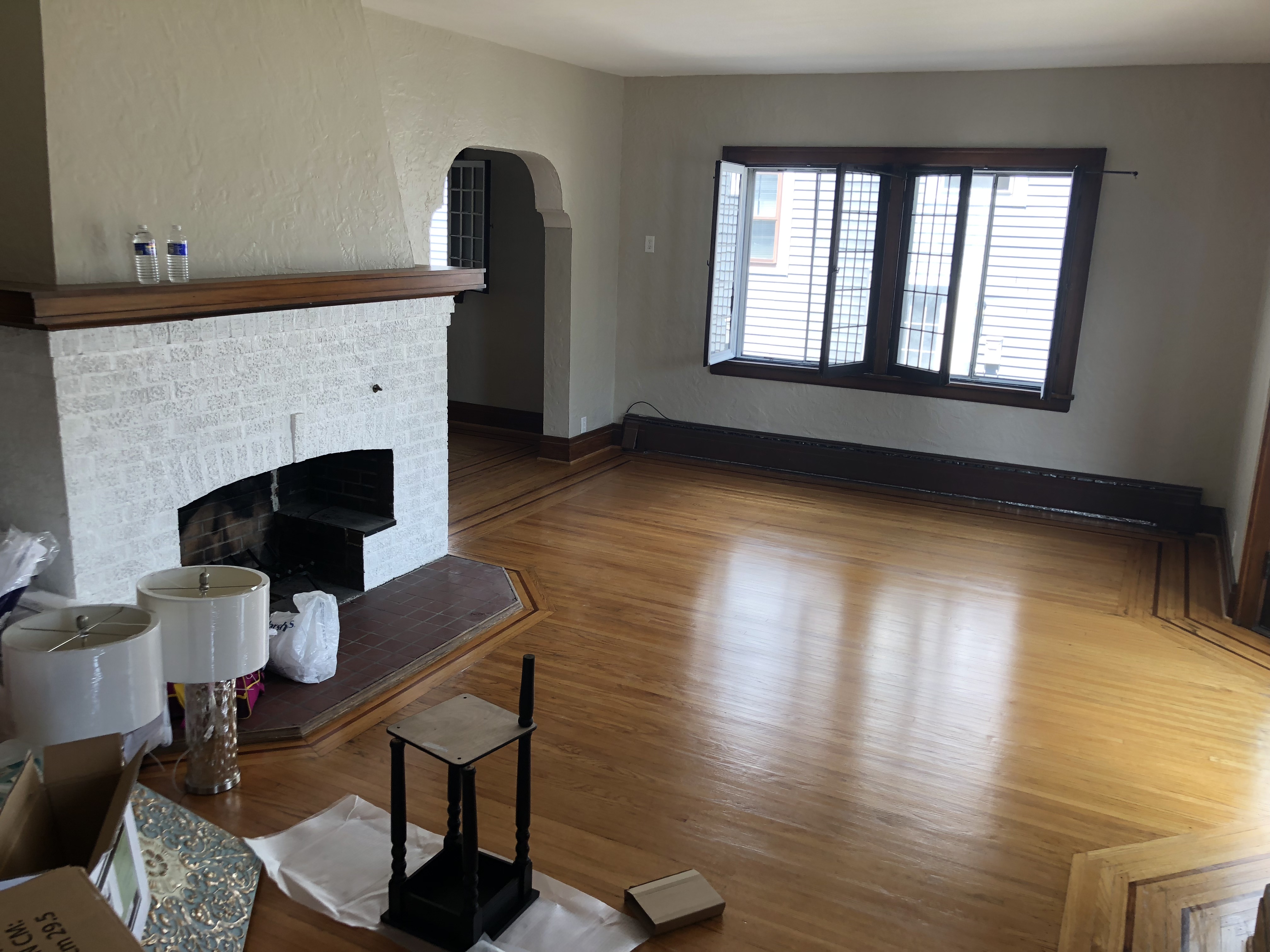 Almost forgot to snap a pic of the vacant room. Had already brought in most of my accessories when I remembered.
AFTER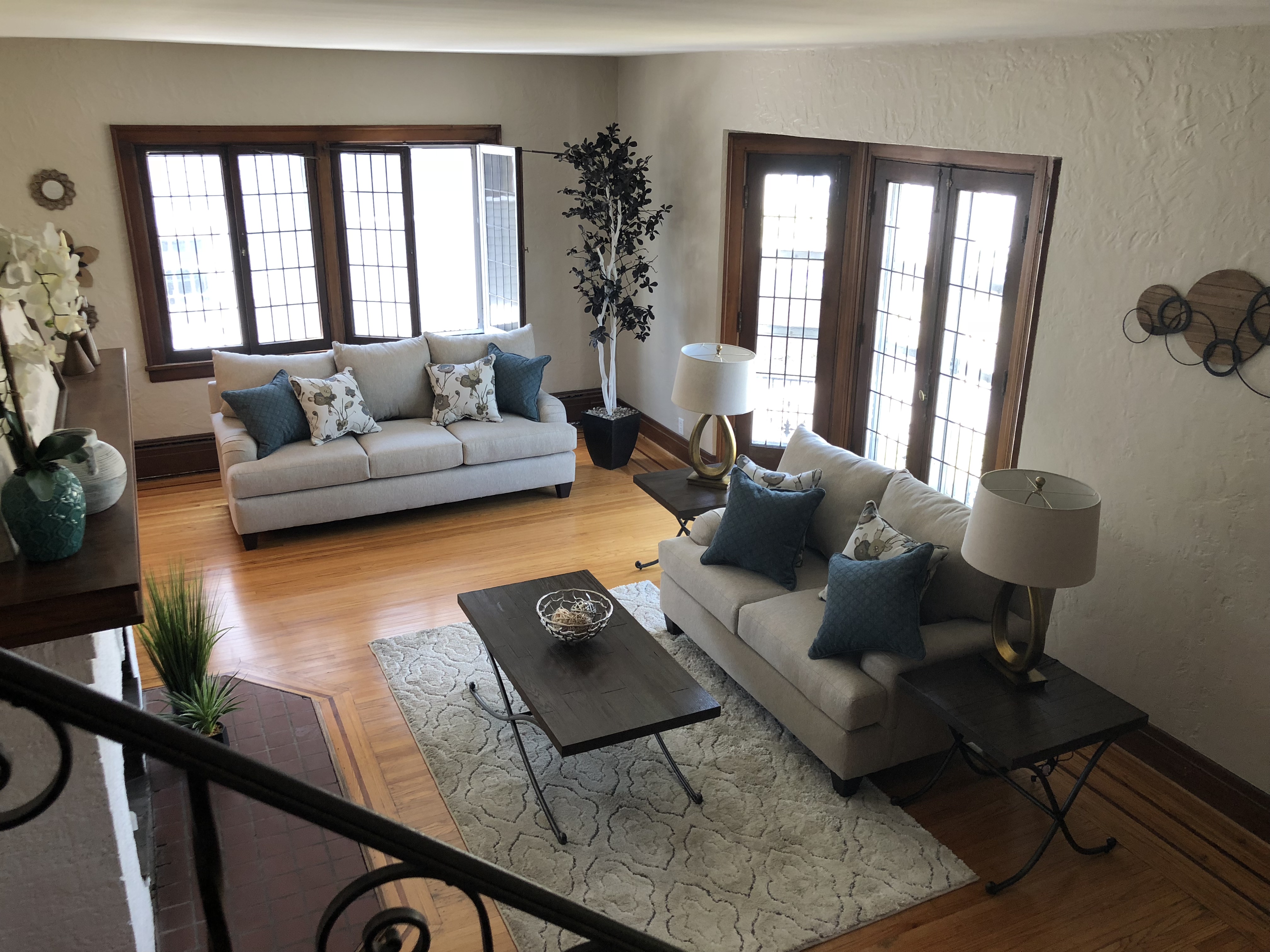 BEFORE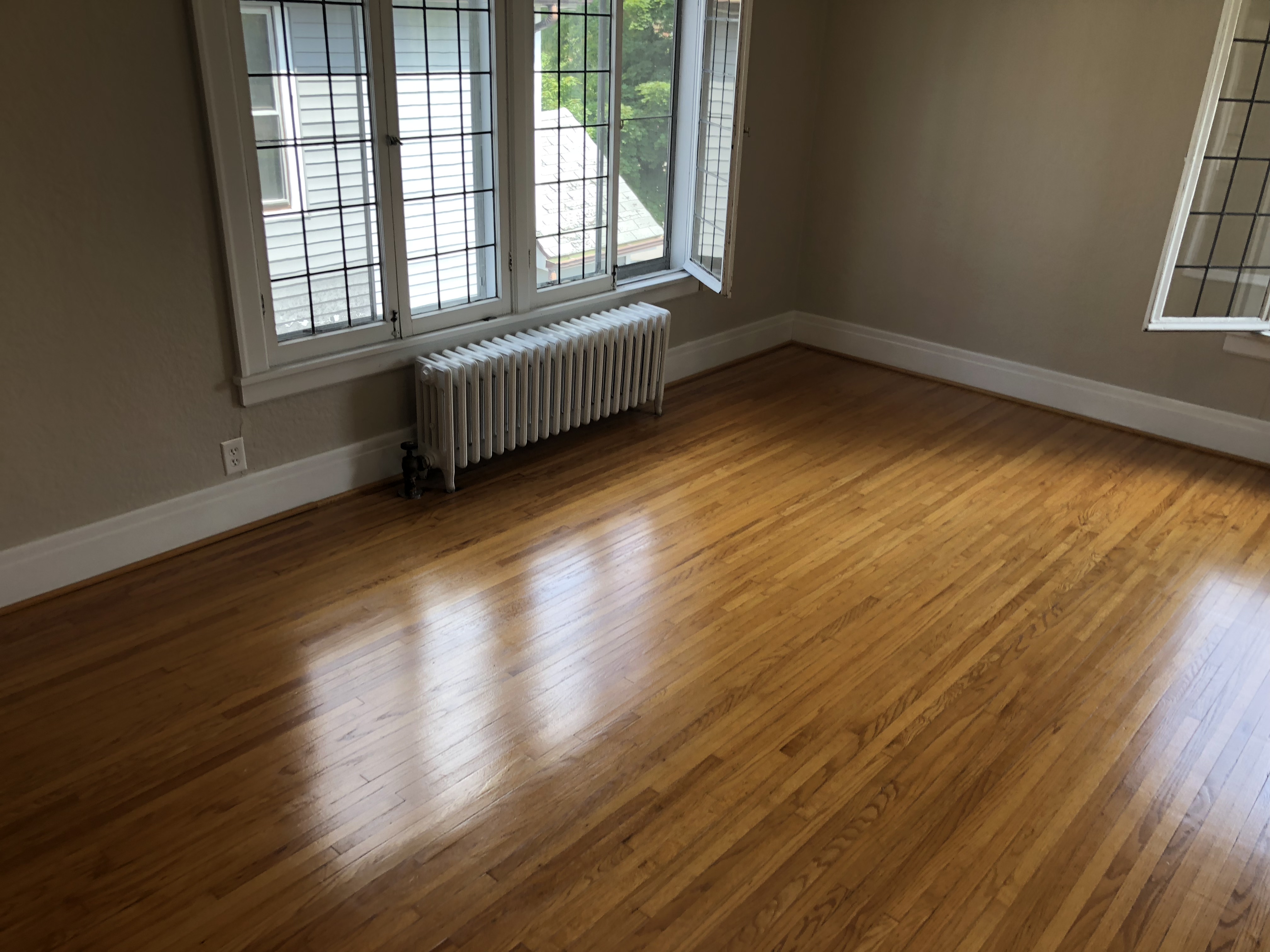 AFTER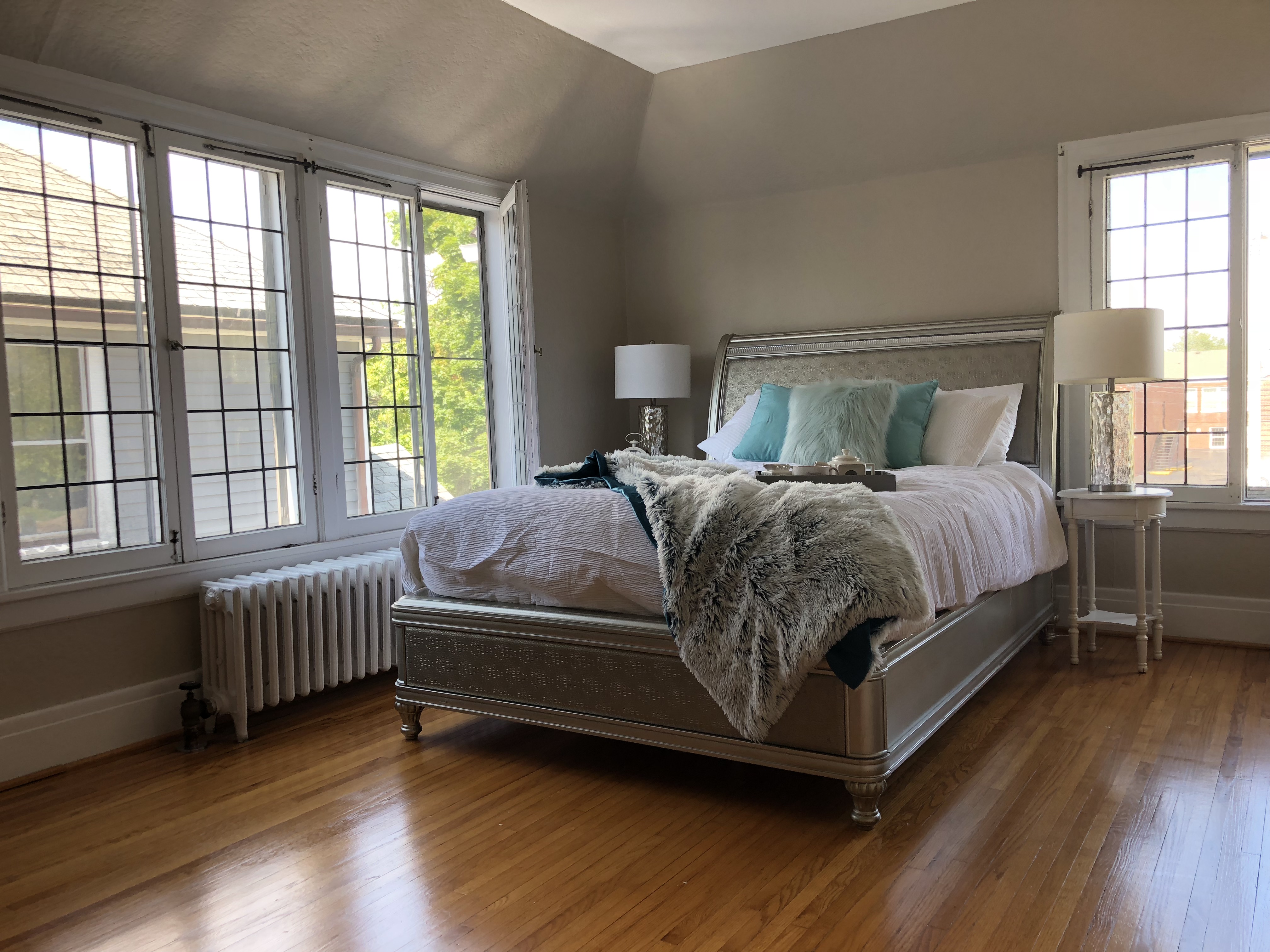 BEFORE – Basement Family/Rec room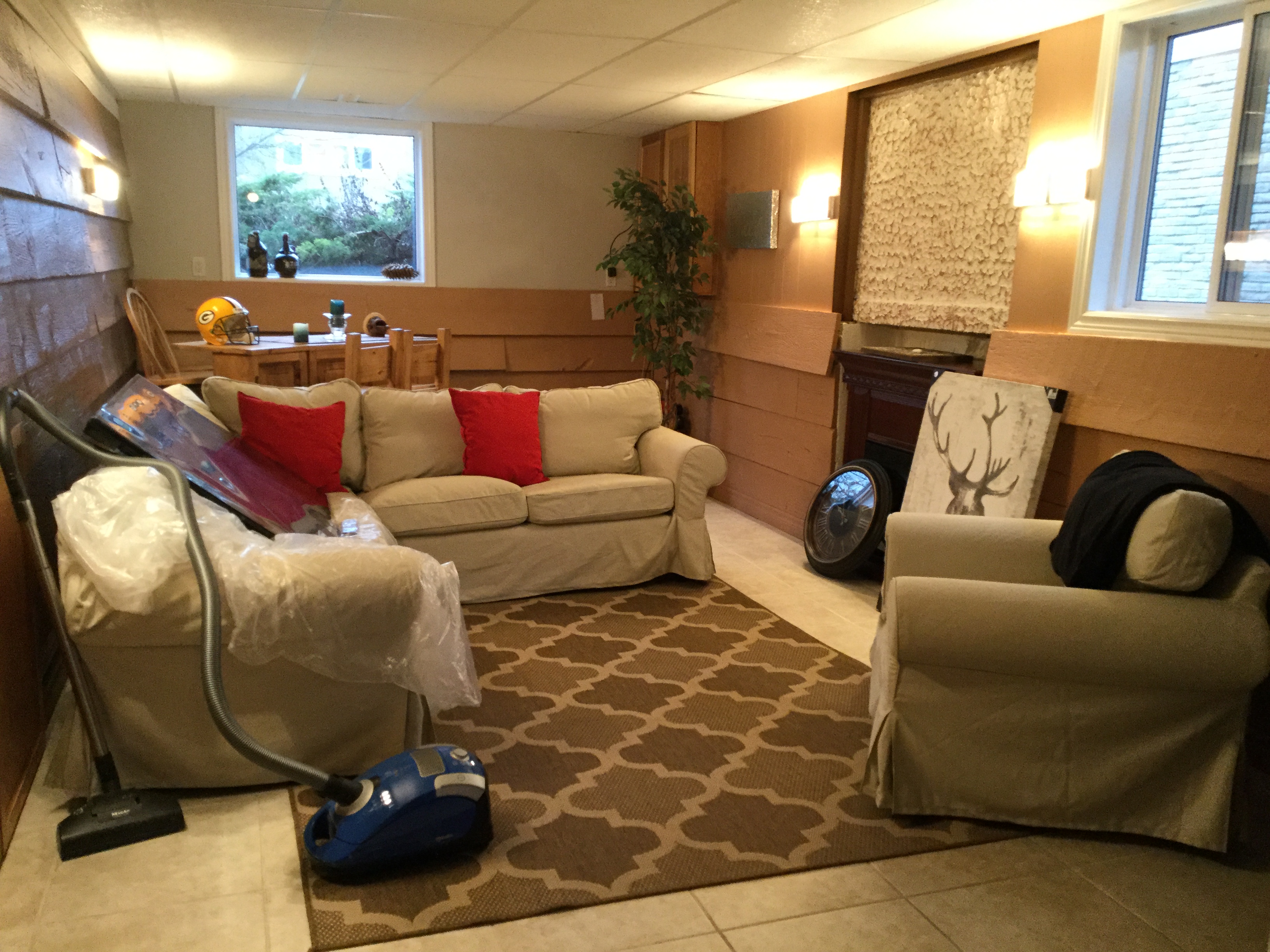 AFTER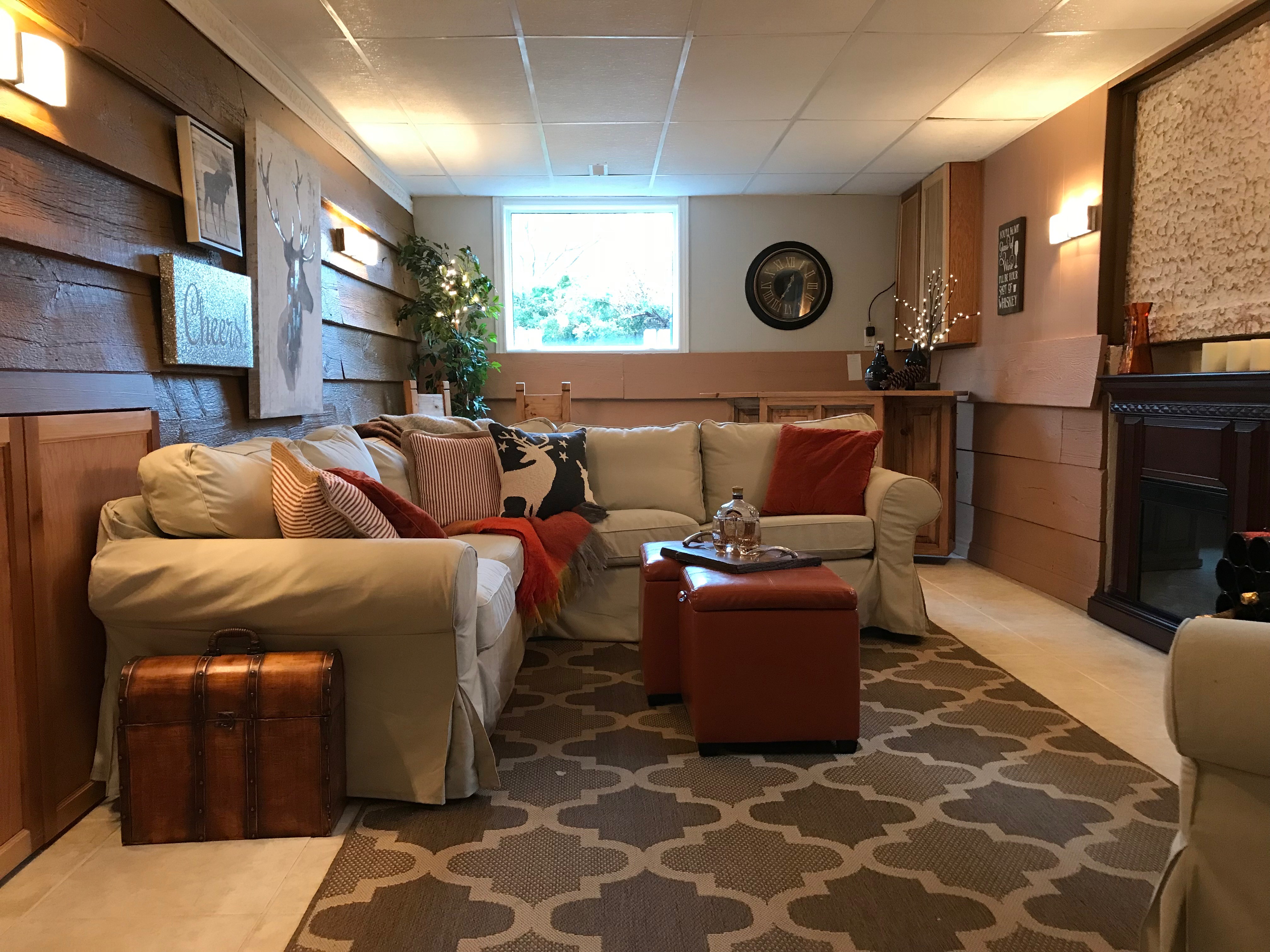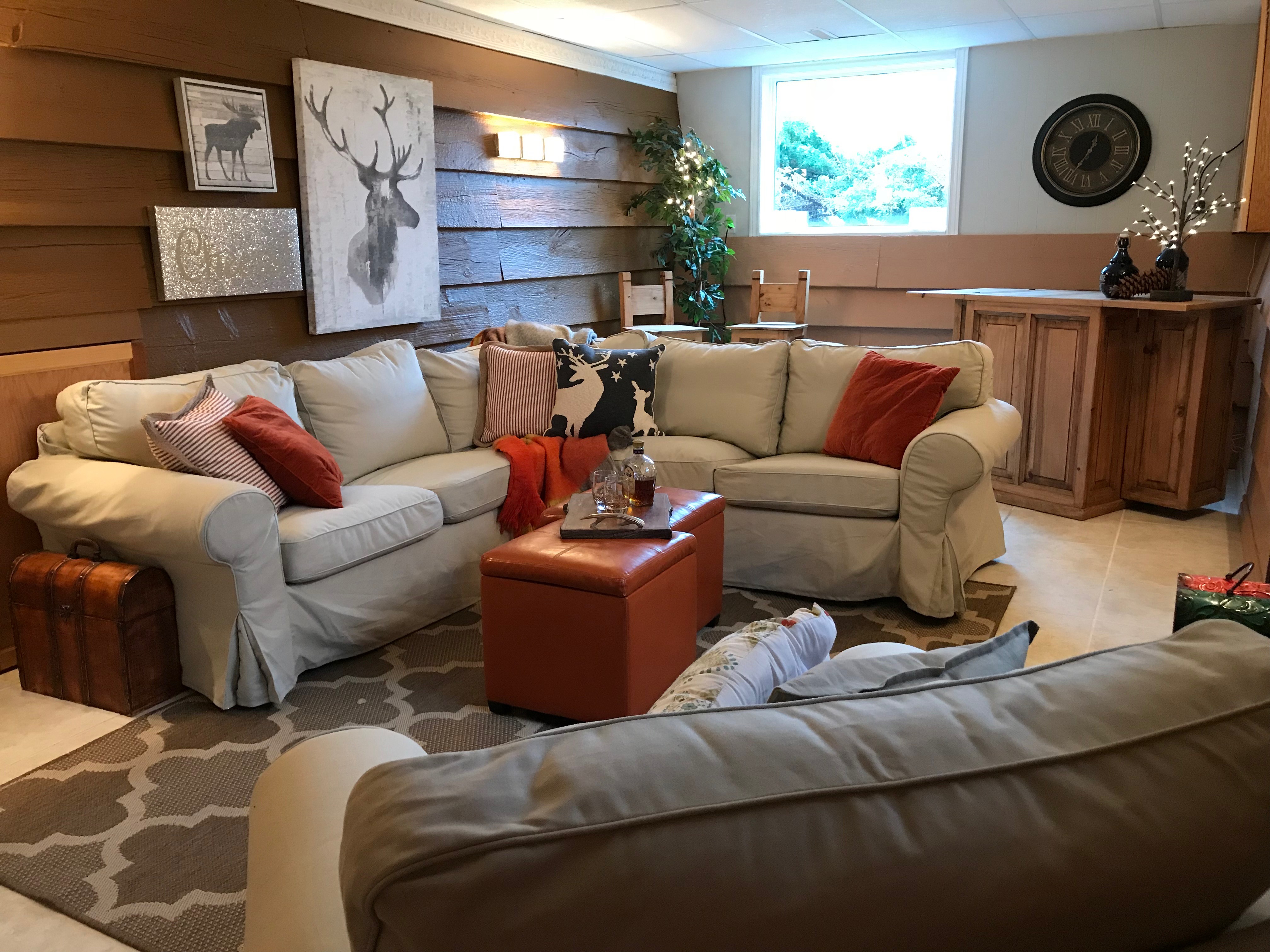 Arranging the art work on the wall in a cluster
Removing the red cushions and replacing with copper with matching ottoman tables made the room warmer and cozier.
Moving the bar to the other side of the room allows the window to be a focal point and helps to balance the scale of the room with the furniture placement.
BEFORE – Living/Dining area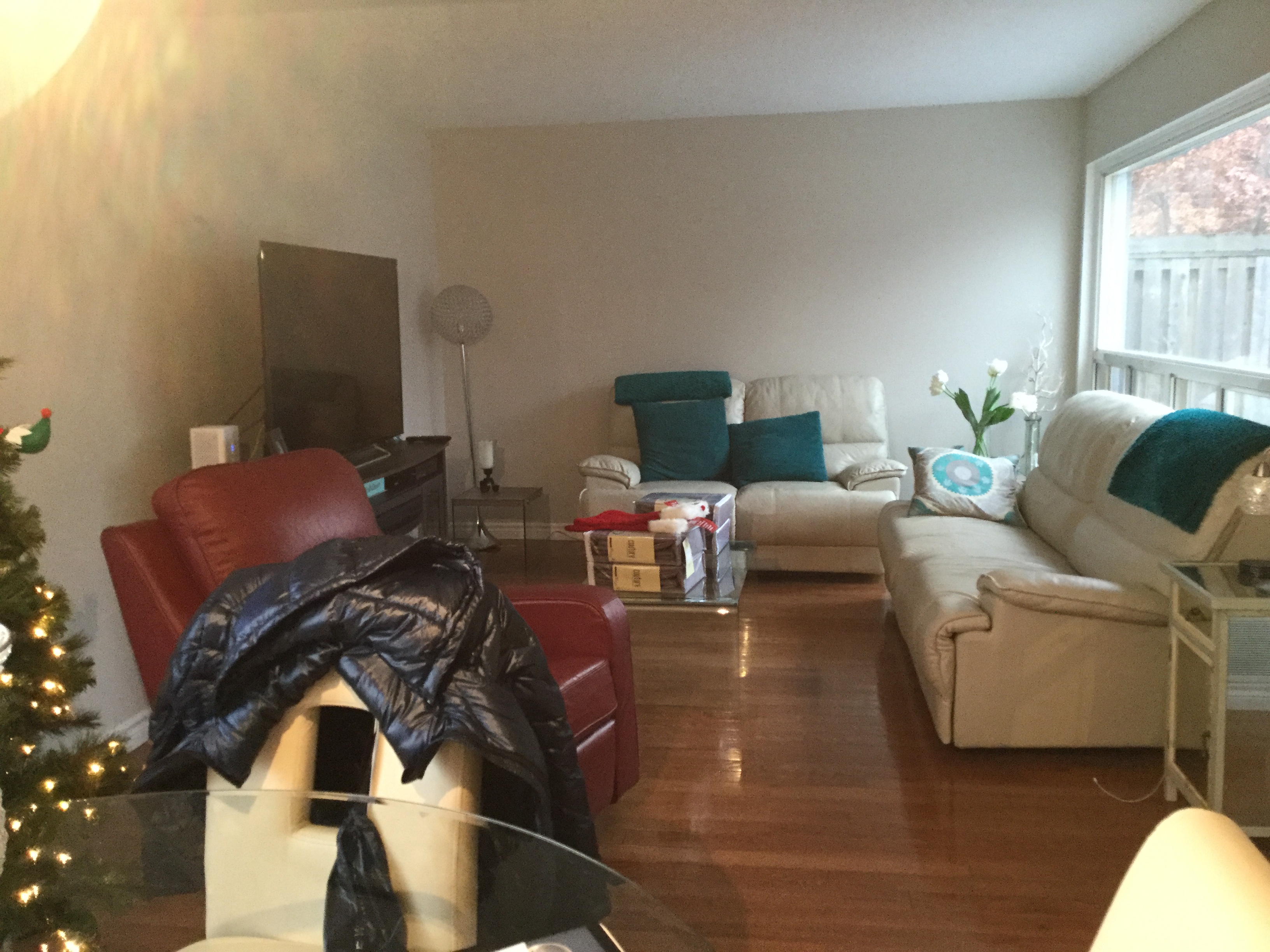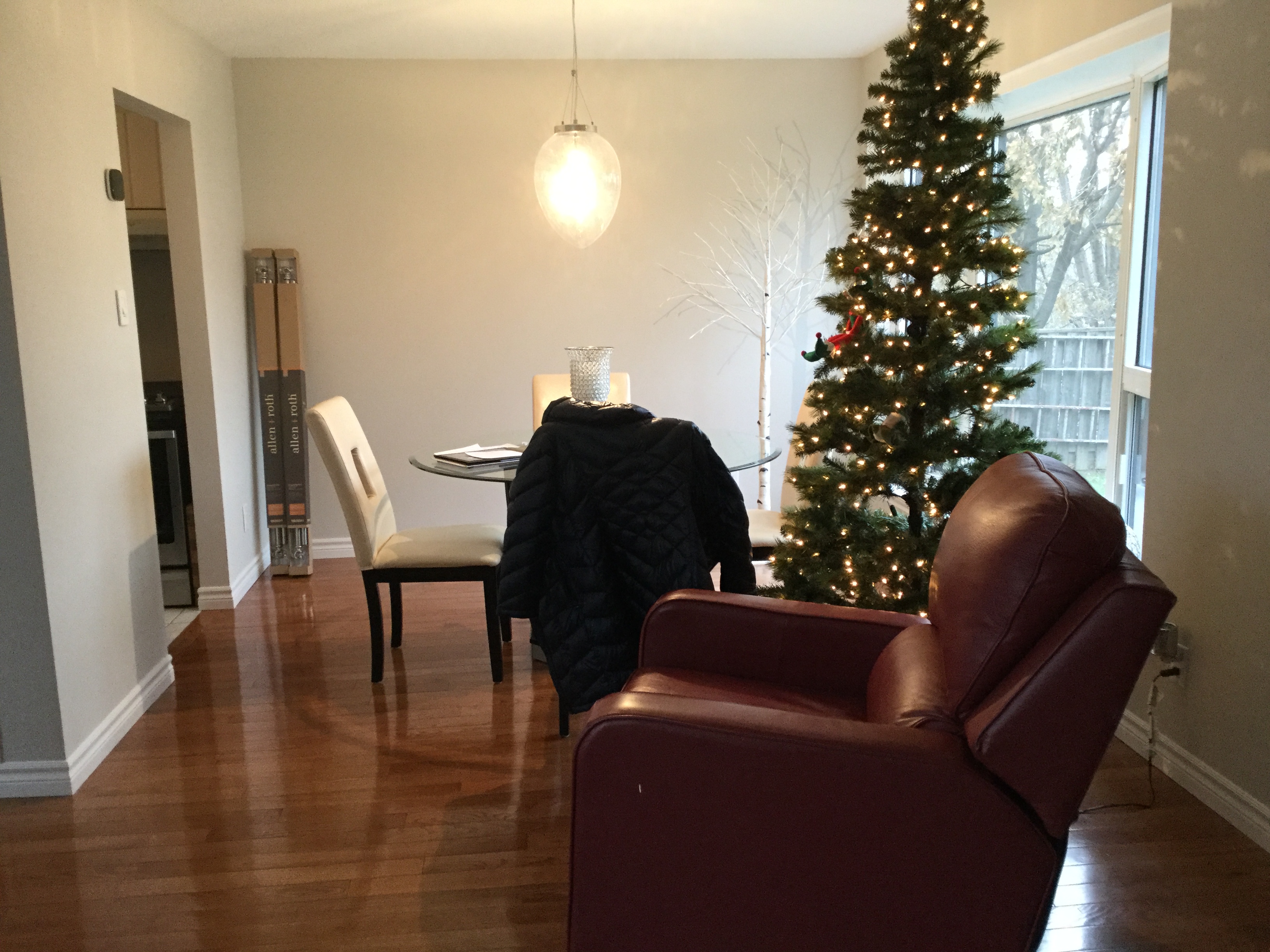 AFTER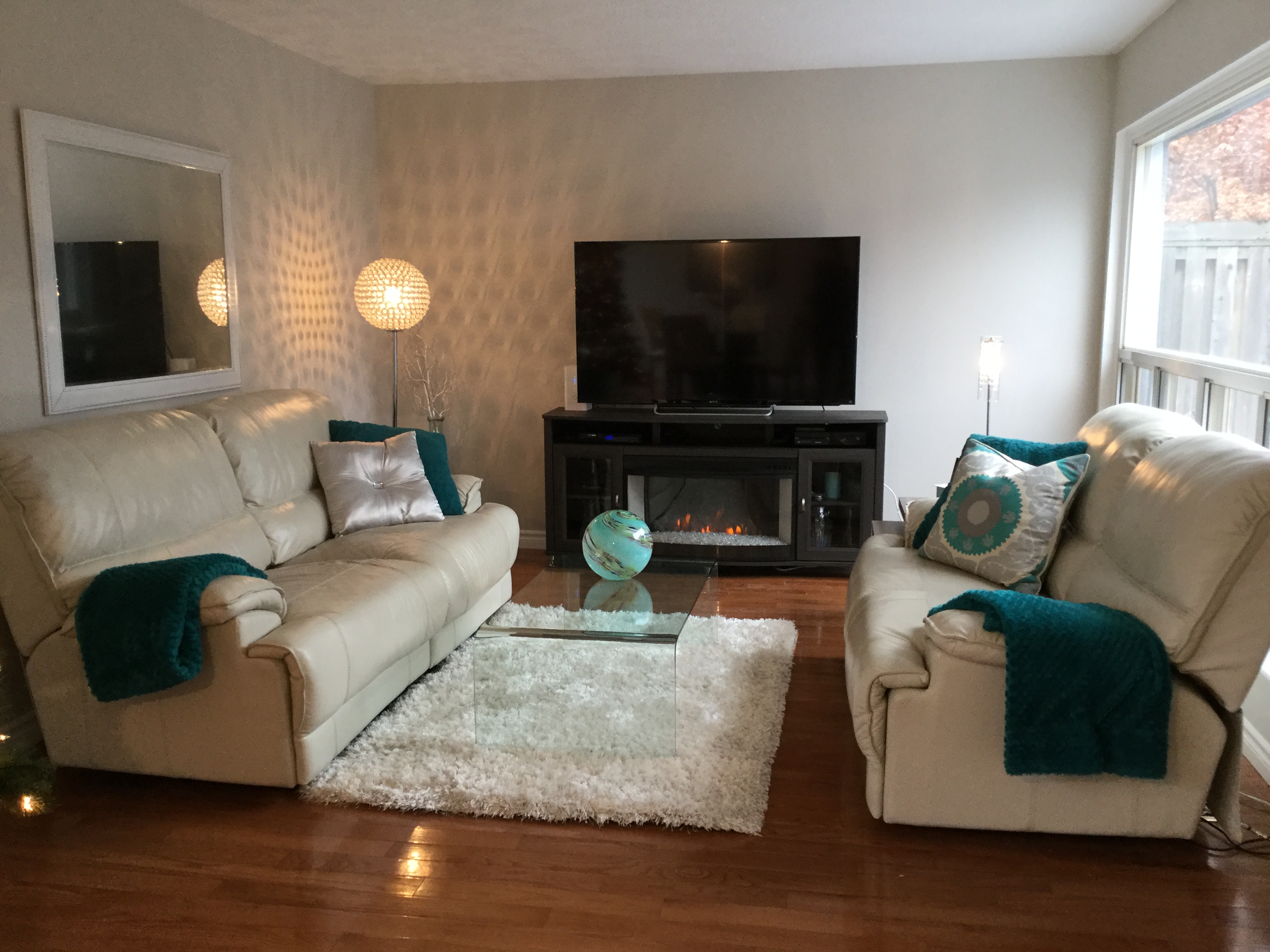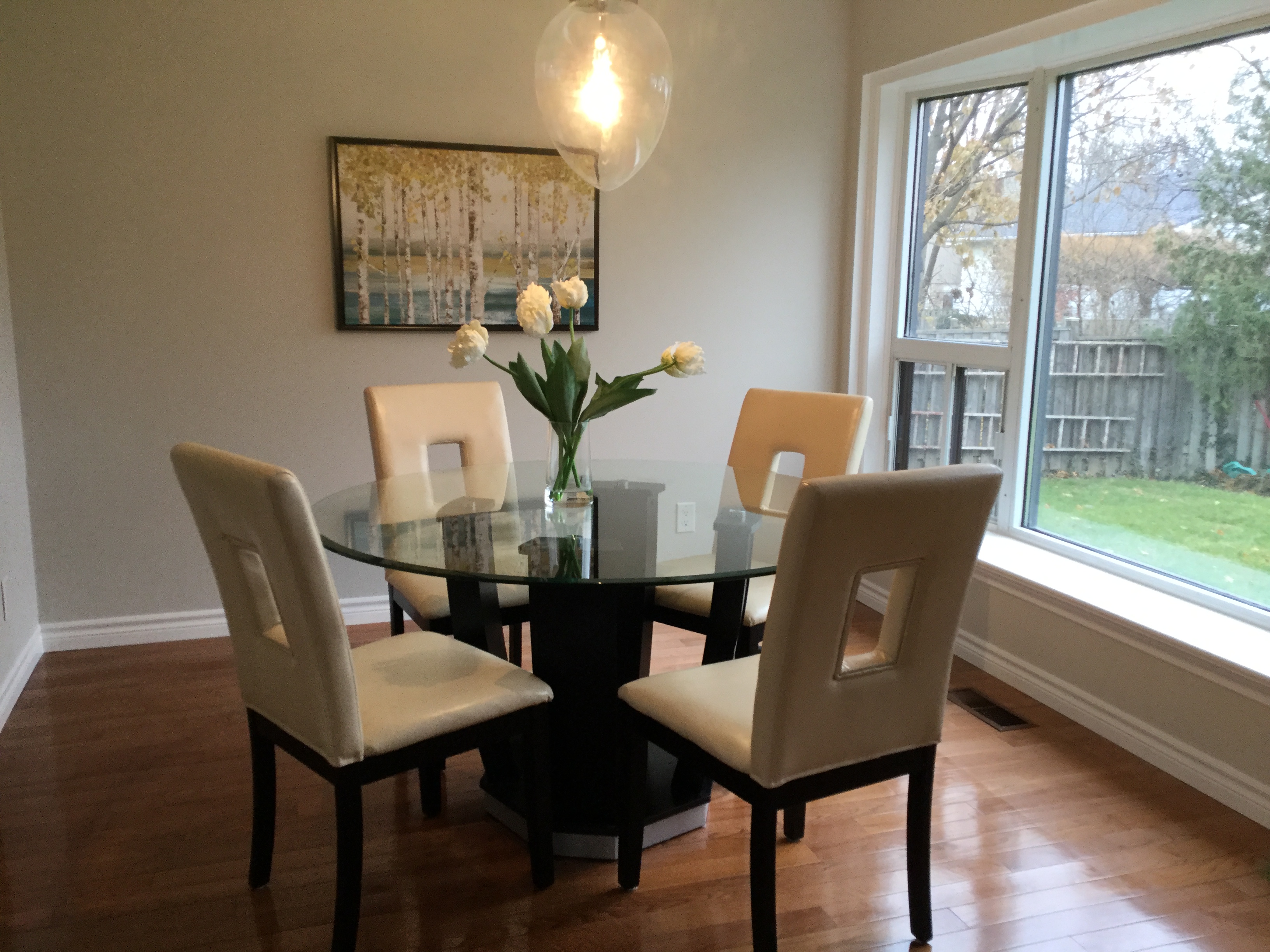 Re-arranging the furniture in the living room and placing a mirror across from the large window allows for light reflection and makes the room look even bigger.
Adding in the area rug and just a simple glass ball on the clear glass table brings in an element of color.
The Burgandy recliner was removed as well as the Christmas tree. Although it was the season, the goal was to sell the house quickly and the tree was taking up space and detracting from the beauty of the room.
Artwork placed in the dining room also provides reflection from a nearby window and brings in additional color and texture.
BEFORE – Guest bedroom (empty)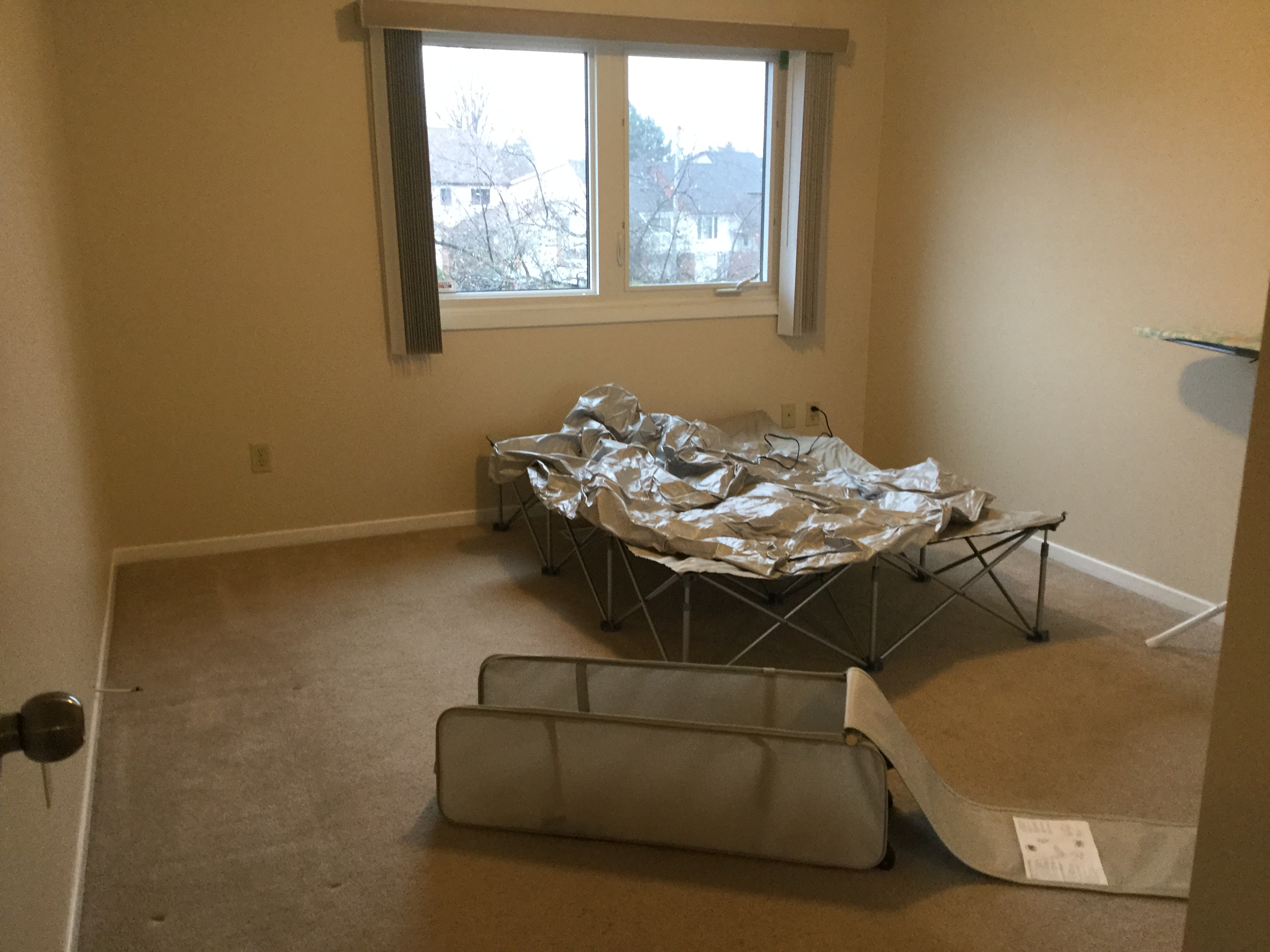 AFTER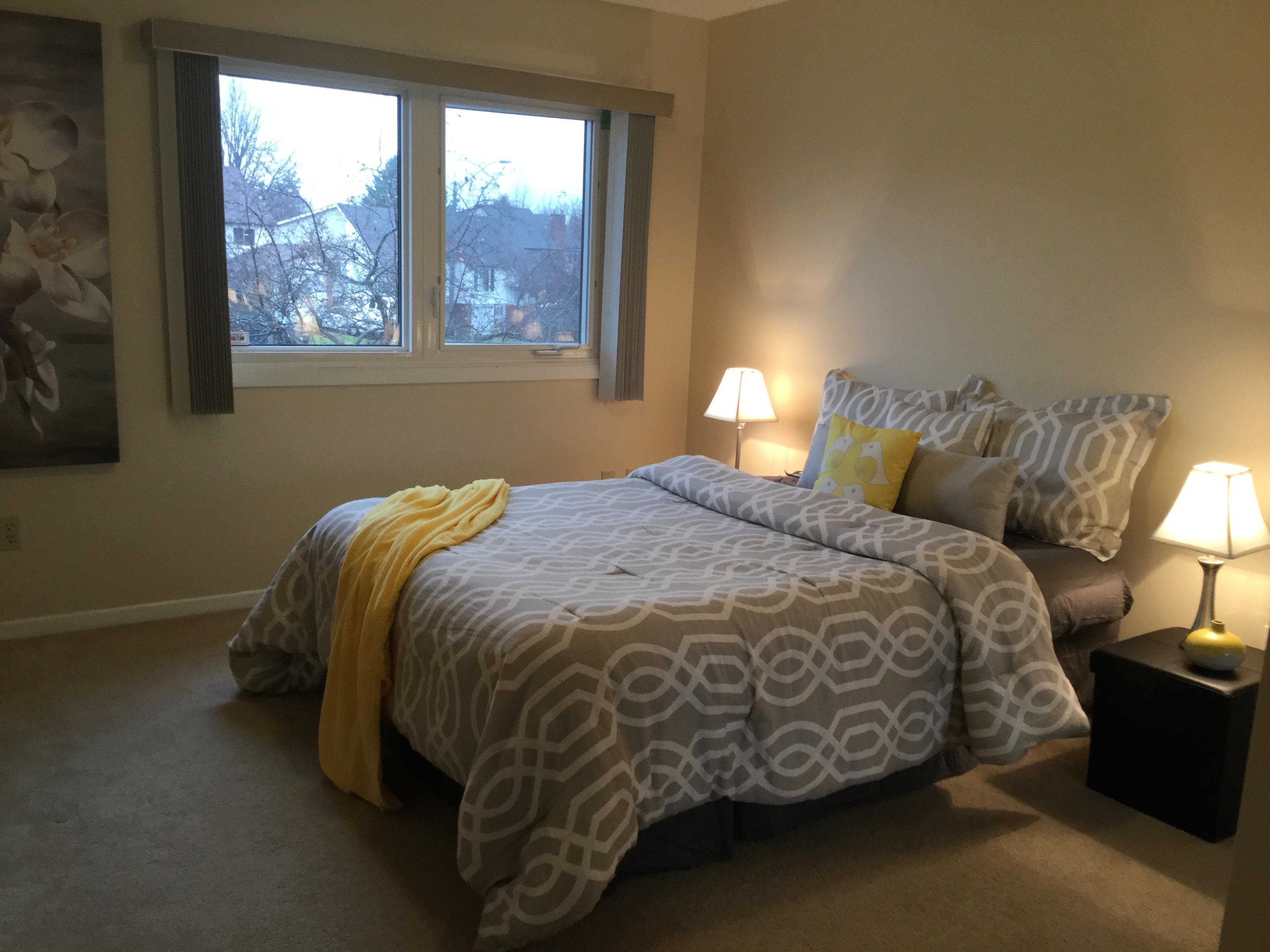 This vacant room was transformed into a bedroom by adding nice linens with a pop or color, side tables, lamps and large artwork to keep the eye focused on the window and balance the size of the room. The bed is a blow up bed on a frame which can be seen in the BEFORE picture.
BEFORE – living room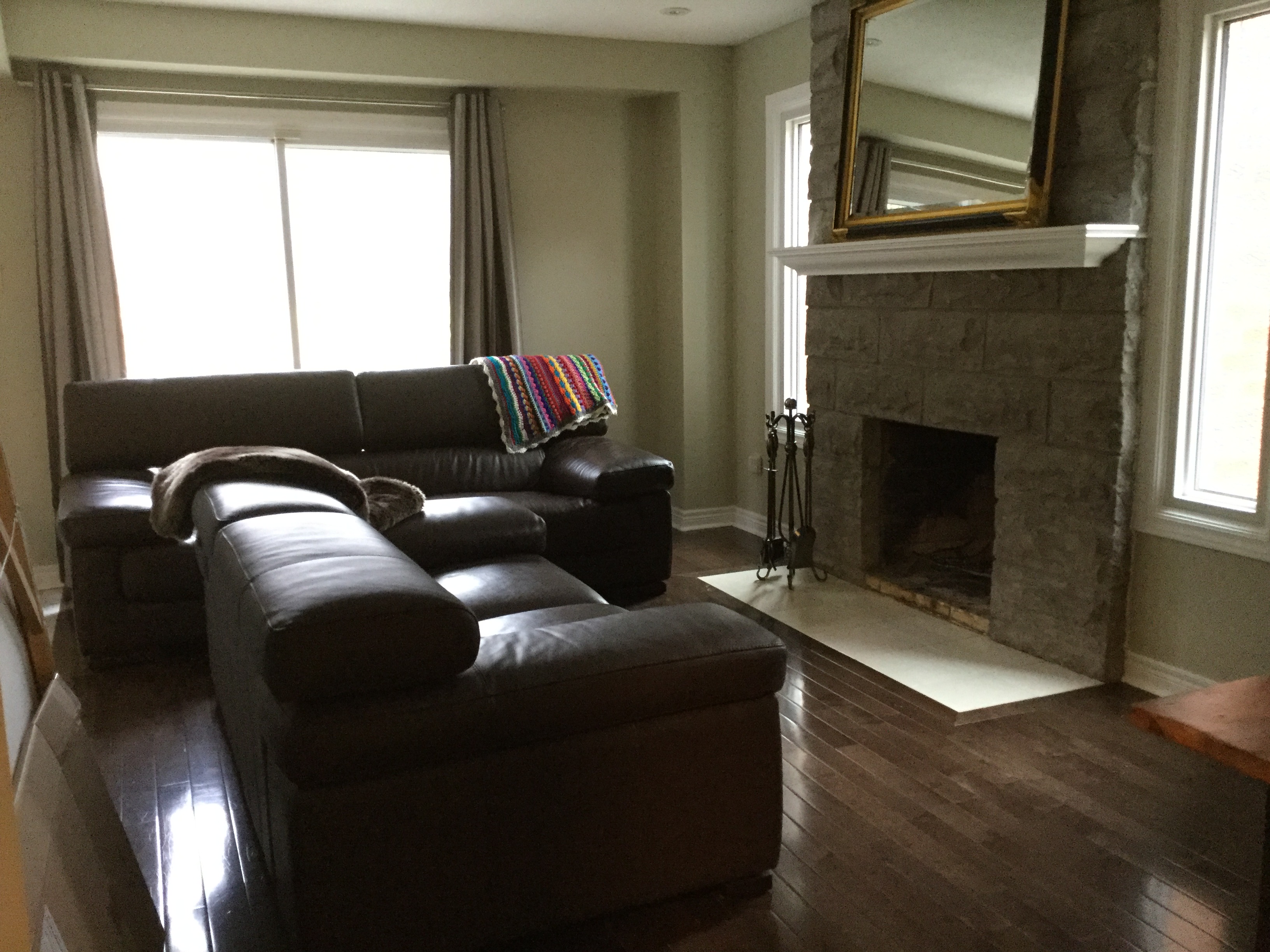 AFTER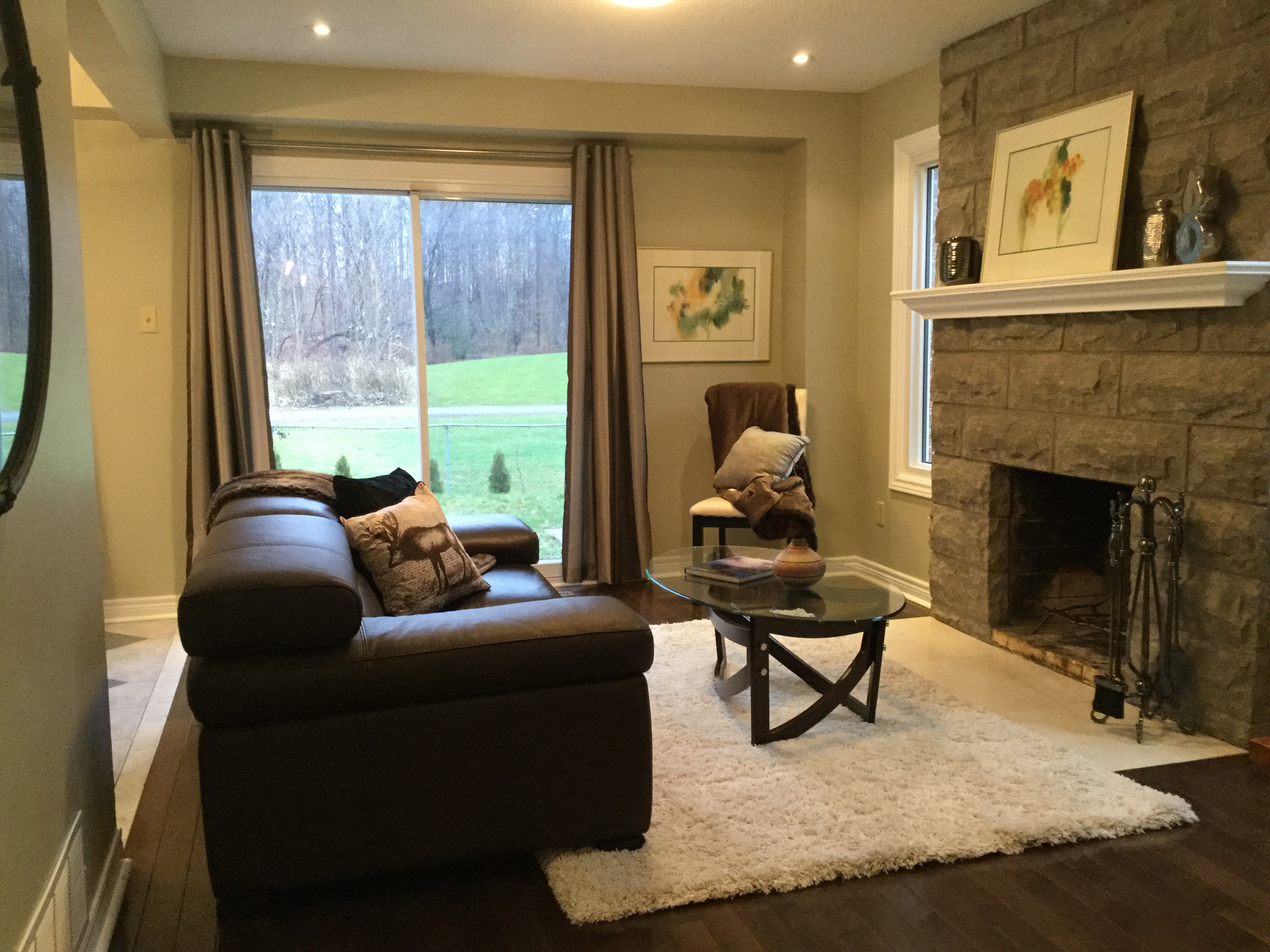 Removing one of the couches made this room seem much bigger and definitey not crowded. The large couch was blocking the window/entry which is a selling feature of the house. Adding in a soft white area rug brightened the room. Adding in the small coffee table, throw cushions and artwork/accesories makes the room more inviting and spacious.